USA
22. Craig Skinner:"If you stop learning, then you're doing yourself and your team a disservice."
Craig Skinner is the head coach of the Kentucky Wildcats. The 2020 NCAA National Champions. Since arriving at Kentucky, Craig has rejuvenated the Kentucky volleyball program into national prominence and has directed the Wildcats to 16 consecutive NCAA Tournaments.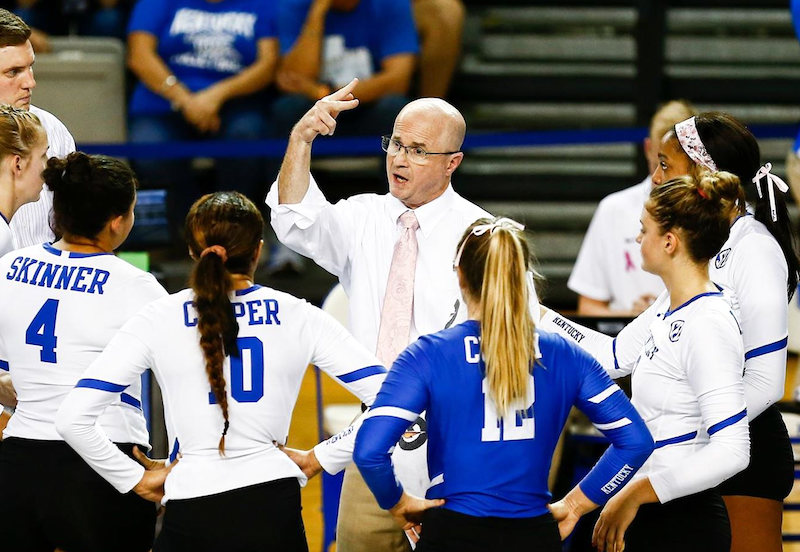 Coach Skinner is the current AVCA National Coach of the Year. An award that is a culmination of all the deliberate and hard work put into the Kentucky program.
'Last season, Skinner guided the Wildcats to a 19-1 overall regular season record, and a fourth-straight SEC Championship, something that has never been done in the history of Kentucky Volleyball.
They went on and played a big NCAA tournament and won the finals against the Texas Longhorns. Becoming the 2020 NCAA National Champions'
We are fans of great volleyball. And for sure enjoyed seeing Kentucky play their low error, high % scoring in 'out of system', up tempo off the net - plays...last spring.
We went over a lot in this interview with coach Skinner. Also check out the 'extra' at the end.
Enter Craig...
Craig, why did you decide to commit to become a professional volleyball coach? What pushed you towards that decision?
I coached while I was playing in college. I played at Ball State University. Played as an outside hitter and started coaching a JV, a high school team and a club team and just fell in love with it.
I just really appreciate and respected the way the right information can help people get better.
And when you see someone do something they've never done before and they're better at something, improve at things, that just really motivated me.
I would say just as I got more into coaching...I was questioning whether that was the thing I wanted to do, because I had an accounting degree and I could go into business and probably financially, at least for the first half of my career, do better than I could in coaching.
But I talked to a basketball coach here in the States and I asked him why he coached.
And he said, coaching is the only thing in my life where I feel like I can be an artist or be creative.
I feel the same way. There's not a lot of things I'm very creative or artistic at.
Coaching seemed to be something where I could put some artistic value into.
So for me those two things are the reason why I coach.
What advice would you give yourself as a starting coach? An advice that is so clear and logic for you now, but that you had to develop over the years.
I probably wasn't very patient when I was younger.
I was trying to get to the next thing faster and trying to get to the next skill quicker.
And, you know, I think you need to spend more time, on whether it's teaching a skill or teaching a system for your team.
I was doing drills all over the place... and I think you have to have a core set of drills that you feel are important for your particular team. And you need to do them over and over and over again.
For two reasons, one to improve, but secondly, to develop confidence in your players.
And if you do different drills every day in practice and there's no continuity between days and weeks, then it's harder for players to get better.
And it's harder for players to develop confidence in themselves and the team.
So I was just pretty impatient. Both as a coach and then also professionally, I just wanted my career to go a little bit faster than it was.
What are concepts or beliefs where you put more importance on over the years. What changed about your coaching style over the last few years. And why?
Yeah, I'd say that we spent more time talking and trying to implement more of the mental side of the game.
And getting them to understand, what being mindful was and why it's important.
And that when you're trying to win at the highest level, that it's more than just volleyball.
If it's only about X's and O's, and only about volleyball, people get bored of that, there needs to be a bigger purpose to what we're doing.
For the players to be more motivated, to want to do it for others, not just because I'm going to get better at attacking or I'm going to get better at receiving or I'm going to get better at serving.
Why am I doing this and who for and what is the bigger purpose?
And volleyball specifically, something that we started working more on is..well everyone talks about being out of system and you have to be as good out of system as you are in system because 50% of the game is out of system.
So during training, prior to the last few years, we'd spend a lot of time really trying to be good at defending teams in system.
Defending when the ball is passed perfectly, that we need to be really good read blockers and to defend 'this' we need to be in this position 'here', we need to be in that position, there.
So repeating over and over and over again, running certain plays at our defense and trying to get really good at defending those plays.
And some plays that we know our opponents would run at us and also plays that we would run just so we would get better offensively at those plays at the same time, trying to work on them defensively.
We would go for four balls and then we'd rotate blockers or rotate defense.
And we do three or four of them all in system.
And then the last couple of years we did two of them...half of them in system, then half of them we'd go out of system. So I felt not only did that help us become better at defending when the opponent is hitting out of system, whether that's a high ball to the left side or a high ball to the right side or a high ball to the back row, that we also in turn got better at attacking those balls.
Being better offensively in those situations.
So I'd say those would probably be the two biggest things that we evolved over the last few years.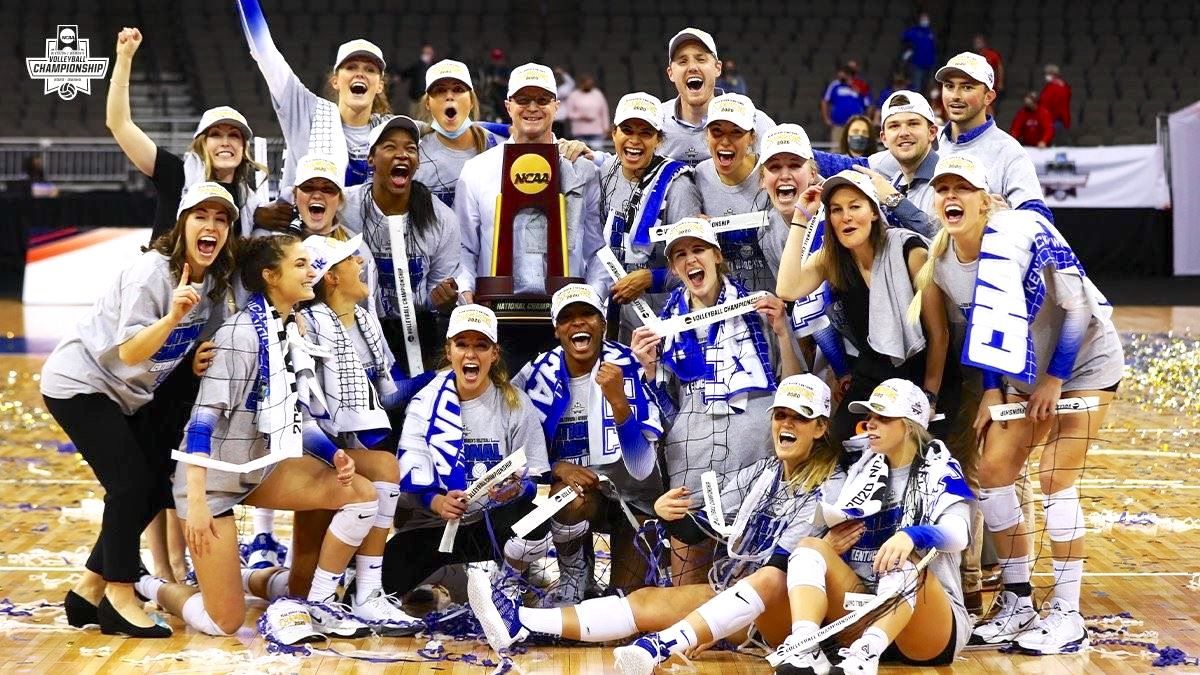 When preparing the 'next game', what does your general approach look like.
Well, typically we probably have two good days of practice before we play our next game, once we get into our conference schedule.