ITALY
62. Gianni Caprara: Never stop improving yourself.
In this Masterclass we feature Gianni Caprara. The current head coach of Besiktas in Turkey. Gianni has been at the helm of various top-tier clubs and national teams over the last 25 years.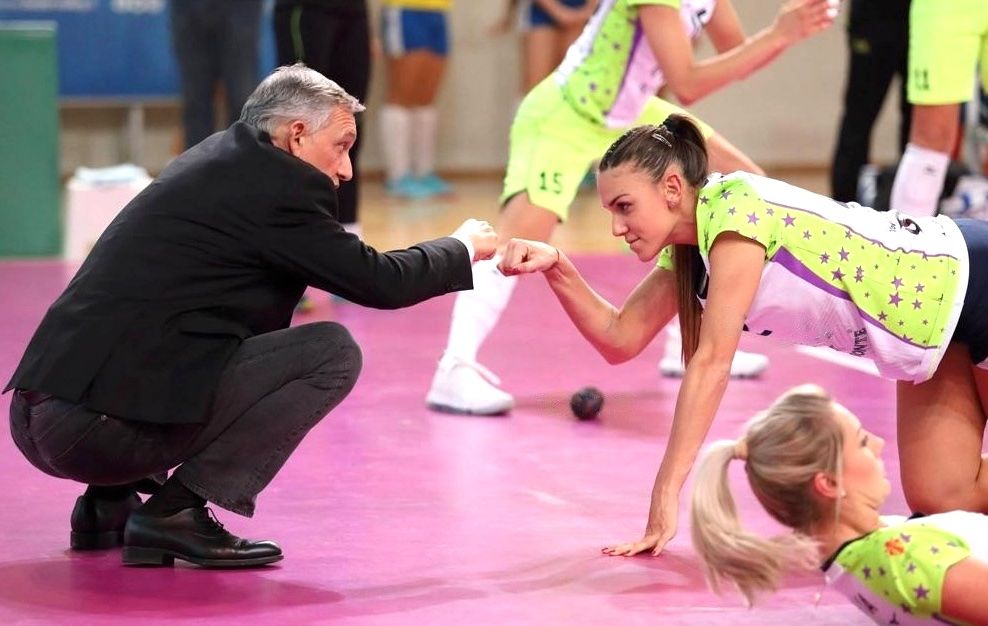 Among his biggest feats are winning the World Championships in 2006 as the head coach of Russia's women's national team. Winning the World Club Championship, 5 time Italian champion, 3 time Italian Cup winner, 4 time Champions League winner, and more.
Gianni's trophy chest is filled with impressive victories, being very successful in both Turkey and Italy to just name 2 of the most important league's where he coached.
He is renowned for his deep understanding of the game and his ability to bring out the best in his players. The list of internationally renowned players he developed and coached over the years is very, very impressive. (Check out the videos for more insight into that)
Thank you Gianni for the great talk
There are 23 translated and subtitled video clips in this Masterclass.
Sit back and enjoy.
Enter Gianni.
---
Gianni, why did you decide to commit to being a professional volleyball coach? What pushed you towards that decision?
I started to train teams when I was 20 years old.
The first reason was that I wasn't a great volleyball player, but I wanted to stay anchored in my social environment, which led me to devote myself to coaching.
The second reason was my desire to help the little club where I lived, in the city where I was born. I wanted to help it grow and reach higher levels.
For about 15 or 16 years I did it like this. Yes, it often takes a lot of time for me to understand stuff. ;-) After those years, I began to venture out of my city more frequently to engage with other coaches.
This provided me an opportunity to grow, improve, and meet others.
From that point on, my career started gaining momentum.
I can imagine that in those times, it wasn't easy to contact and talk to other coaches. How did you manage to do that? Did you go out to meet them?
Good question. It really wasn't easy because we didn't have the technological advantages we have now.
What I did was, I began attending summer volleyball camps.
These camps were like massive volleyball clinics, offering an invaluable opportunity to engage and compare your skill with everyone.
At these camps, there were many high-level coaches. Yet, the environment was relaxed because we were essentially on vacation at the beach. I frequented the Eurocamp in Cesenatico.
Many top-tier coaches would gather there, sharing their experiences and opinions. Between practice sessions, we'd sit, enjoy a beer, and have in-depth discussions about volleyball.
This gave us a chance to ask plenty of questions.
Our routine involved practicing in the morning and early afternoon. After the practices, we'd seek for an explanation: Why are we executing a certain drill in a particular manner? What's the rationale behind our training methods?
These experiences were so valuable in improving everyone's volleyball knowledge.
Additionally, they were perfect for connecting with high-caliber coaches.
In fact, I met Marco Bonitta at one of these camps. Later on, he invited me to be his assistant at Bergamo.
That opportunity, in many ways, marked the start of my high level coaching career.
These camps seem like a very worthwhile environment to be in. Let's take this call for example, maybe I'll forget to ask an interesting question and now that opportunity has passed.
During these camps you're in a learning environment. Things pop up that you otherwise wouldn't ask or see.
What you're saying is so true. I consider these camps to be the most formative moments for coaches. I haven't been to them in a while.
However, I do something of my own on an individual level. Even right now here in Croatia, I am coaching two 15 year olds. They asked Irina and me to work on their technical skills. We are helping them in their development.
So during these summer camps, you'll be exposed to really important developmental opportunities. You have the opportunity to talk to a lot of coaches in a very relaxed environment.
You'll come up with a lot of new concepts. They are the greatest developmental period in time for any coach.
Whenever I have the opportunity, I'll invite my junior colleagues to attend these camps. These are very important moments.
I don't want to take anything away from official coaching courses. They have their importance.
But the real experiences on the court are clearly more educational. For our growth, they are so much more important.
I can also imagine that even for the expert coach, it can be very interesting. Asking themselves: Where do these specific questions that I'm getting originate from? How come these questions weren't answered before?
It could even make you reconsider the way we teach coaches to coach. How come these young coaches have these questions that no one until now has answered?
Yes, but there is also another thing.
The expert coach who goes to these summer camps and has to teach junior girls to spike, who are surely less talented than a champion athlete that we train during the winter months.
These coaches have to start asking themselves questions about: How do I actually teach them this?
Why am I saying this?
I have had the opportunity to coach great champions who have won World Championships. And also players who played in A2, or who struggled being in A1. Believe me, it is significantly easier to coach the great champions than players of a lower level.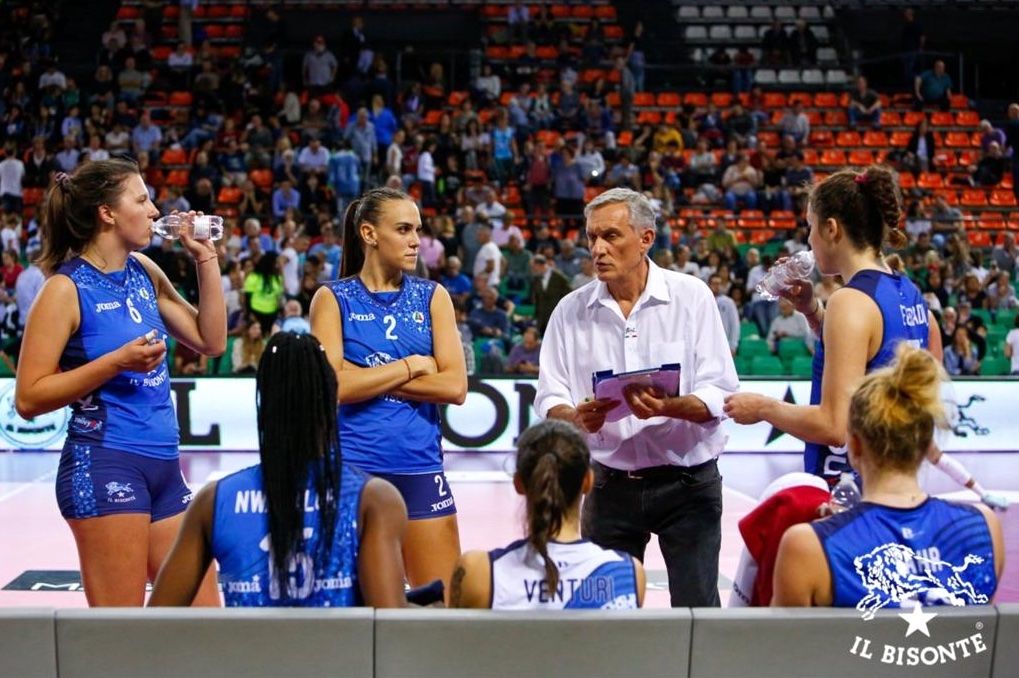 Because with those great champions, the only problem you have, well there can be only two real problems: managing them and understanding the moment of the match, what do I have to do as a coach at that precise time in the game.
With players of a lower level, you not only have these 2 elements (both of them remain, of course), but you also have to teach them a lot of technical skill.
They are lacking certain essential fundamentals. They don't possess every building block, the coordinative skills, reading the exact situation, how to manage and solve situations.
So right there, the coaching task becomes a lot more complex.
What advice would you give yourself as a starting coach? An advice that is so clear and logic for you now, but that you had to develop over the years.
Undoubtedly, it's this: To move way sooner out of my city and my country. To go explore. Not to be scared to make mistakes.
Because the only certainty we have as a coach is that we'll make many mistakes.
We need to learn from these mistakes without worrying too much about their consequences. Only with an open vision, with a willingness to share, with the desire to face the world and open yourself up. That's how you can really develop.
This is the only message I would love to tell to the Gianni of 40 years ago.