Hi, readers. I know that some European coaches know about American college volleyball, but I also know that that knowledge only goes so far. (and vice versa) I want to shine a brighter light on American volleyball culture with this article. (much more to come btw)
During the Christmas holidays I had the pleasure to get on a video call with coach Cook.
John Cook is the head coach of the Nebraska Huskers volleyball program. Under John's guidance the Huskers went on to grab 4 National Championships. This current season is his 21st straight season at Nebraska.
I hope you enjoy his answers below, there is something in there for everybody.
Why did you decide to commit to become a professional volleyball coach? What pushed you towards that decision?
So for me, I grew up in California, Southern California, I did not play volleyball. I was actually becoming a teacher, and was coaching high school football(American Football).
Back then you had to first become a substitute teacher to get into a school, or a school district to even be eligible to get a full time schedule as a teacher. I was a substitute for three years just trying to get in.
Finally a school hired me. But there was one caveat. In the 80's, women's sports were just starting to take off so they were looking for people to coach women's sports.
Let me be clear. I did not want to coach women's sports. (laughs)
The school told me: 'you're going to coach women's volleyball, women's basketball and  women's track'. I didn't know any rules about volleyball at that time. But I took the job to get a contract, while thinking the whole time as soon as I could, I would get back into coaching football.
I do believe that fortunately sometimes the stars just line up. All this happened in San Diego, California, and at that time the USA teams were based close by. And the top club program in the country for boys and girls was also nearby, just 90 minutes North of San Diego. It was a club called Orange County ran by Charlie Brande.
I started to go up there and watched him practice. I would also go to the USA practices with Doug Beal, Bill Neville and Terry Liskevych.
That's what I meant with the stars lining up. It was a great learning environment for me to be in and start coaching volleyball.
My initial coaching style? Well, I just coached those young ladies like football players. Which was very tough. I really wanted to teach them how to compete, this was all new to them. I can tell you there was a lot of crying, a lot of emotion.
We just trained fundamentals and we trained really hard. I did beach runs with them, really tough six mile beach runs, just trying to toughen them up. And all of a sudden, we're winning. (laughs) Both the focus on the fundamentals and the mental fortitude really gave us an edge over any other team in the San Diego area.
And that's how my career took off.
For sure I've had to make a lot of adjustments over time to develop my current opinions and ideas about training and coaching volleyball.
The focus on the fundamentals of course has stayed.
I really made a series of steps from high school to college to USA Men in the Olympics, back into Division One college volleyball.
And of course, I'm in Nebraska now, this will be my 21st year coming up.
That period in time, your location and the focus on the toughness, that screams 'Arie Selinger' to me.
Arie's book was the first volleyball book that I read. It had a lot of science in it (for that time) a lot of analytics and studies of arms swings et cetera. It was very interesting.
I remember going to a clinic that Arie did with the USA women's team. I remember seeing these women move, how they went to the floor, the tempo they played. Of course they were a great team (winning the Silver medal in the 1984 Olympics in Los Angeles) but I was still really blown away by what these players could do.
So that pushed my expectations even higher. I really had high expectations for my own team.
So again, I was in a hotbed for volleyball as a developing volleyball coach. You can for sure say that I was very lucky.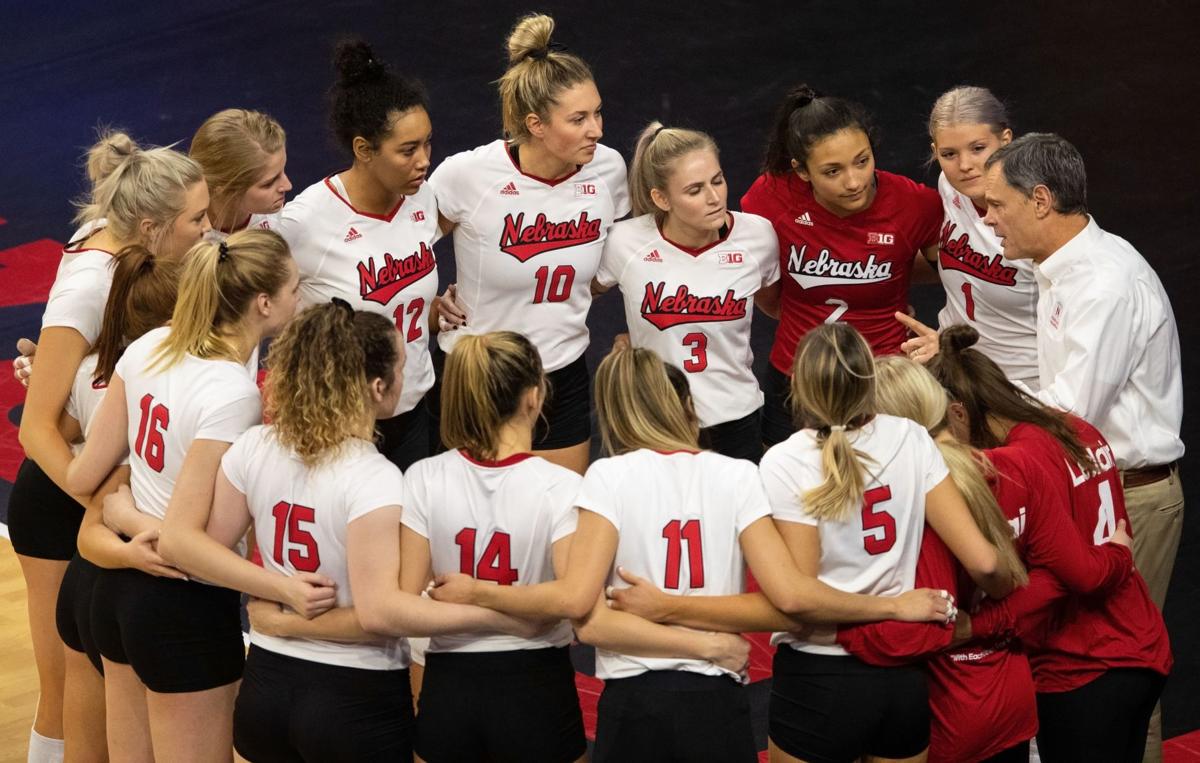 What advice would you give yourself as a starting coach? An advice that is so clear and logical for you now, but that you had to develop over the years. (Can be about anything)