USA
6. Luka Slabe:' We make sure we do a good job on our side of the net, before we worry about the opponent.'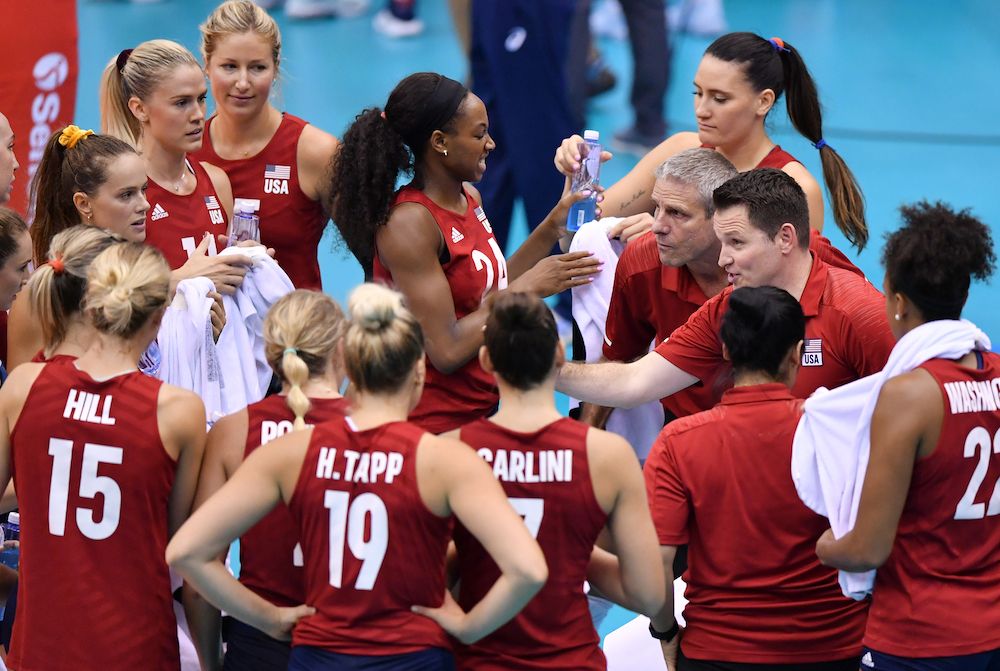 Hi readers, this week we have Team USA Women's Assistant coach and NC State Head Coach Luka Slabe on volleybrains.com.
Luka has coached many different levels and teams. Slovenian Champions League teams (I met Luka in 2012 while he coached ACH Volley Ljubljana), the Slovenian Men's national team, assistant coach of the BYU Men's program...
Many different experiences that he didn't let go to waste. Enjoy his answers below. (and check the clip at the end of the article)
---
Luka, why and how many years ago did you decide to commit to being a professional volleyball coach? What pushed you towards that decision?
I was very fortunate to play for some outstanding coaches at Brigham Young University (USA) in my college career.
Carl McGown, Hugh McCutcheon, and Troy Tanner all Olympic gold medalists. It became like an addiction to observe these coaches, how they have approached the game, taught, and analyzed the game.  
Their unconditional love for the game and sharing their passion with people surrounding them, players, and peers are the most intriguing things.
Once I got infected, I realized I also could impact and help volleyball players get the best out of themselves.
What advice would you give yourself as a starting coach? An advice that is so clear and logic for you now, but that you had to develop over the years.
Take a deep breath before you speak. Surround yourself with loyal people and people who are smarter than you are. Never go to bed with a pain in your stomach.
Do you have a particular goal as a coach? Maybe a goal that you already reached or a goal that is so hard to reach that it gives you daily motivation?(and some healthy stress :-))
Calling my job a passion is the biggest achievement of all.
Not even one day in the last 25 or so years that I have spent playing volleyball or coaching volleyball has felt like a workday.
Every day is a big challenge though, and getting just a little bit better every day is a winning hand for me. Maintaining the urge to keep learning is essential to me.
These are the reasons that keep me at peace, keeps my sleep at ease, and keeps my body healthy.
Winning a gold Olympic medal in Tokyo would be a testimony to a successful path I have chosen to follow with my family and all ebbs and flows we have endured together so far.
More to come!
The future of volleyball, how will the game evolve according to your opinion? Or what are you hoping for that the game will look like in a couple of decades?