ITALY
14. Marco Mencarelli:'Never stop improving yourself, your team and your work environment.'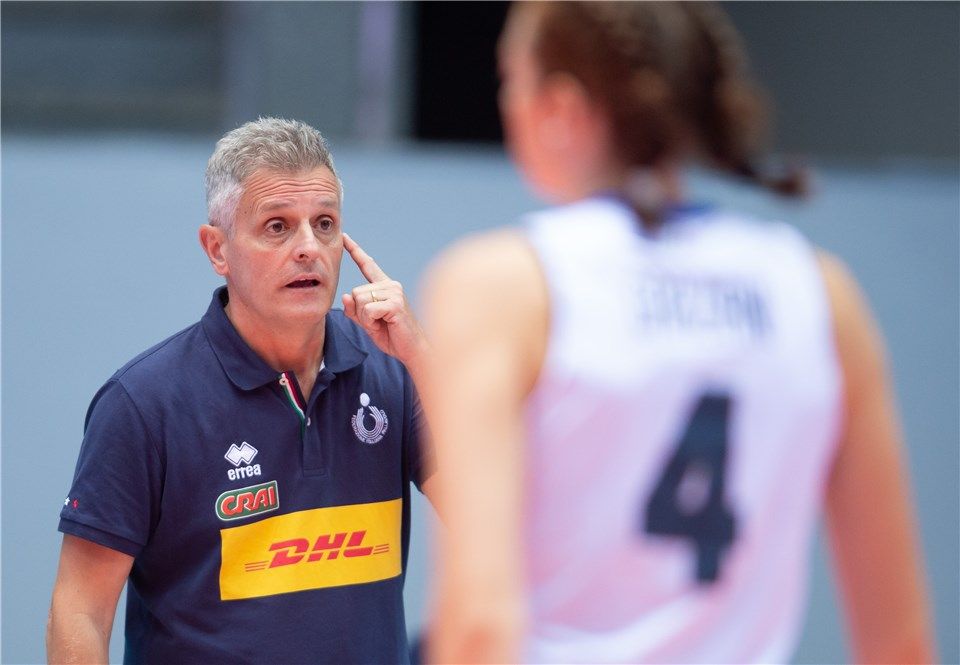 In today's article we feature Marco Mencarelli.
Marco has an extensive experience coaching and developing the training programs of the Italian Female Youth teams, he has international experience with the Italian Seniors national team and until recently he was coaching in the Italian Serie A.
From this spring Marco became the Technical Director of the Italian female National youth teams and development teams (he also covered this role from 2007-2013), which covers all the work needed to convert talented Italian players into athletes that are ready to compete on the international stage.
In the article you'll understand how both experiences (seniors and talented youth) gave him particular insights on how to think about coaching and developing players in general.
With most of the coaches we do videocalls, others prefer to write down their own responses. Marco gave very well written responses to me in Italian, I hope to have translated all of them correctly, it was a challenge :-). If you are an Italian speaker, you can contact me here if you would want to read the Italian written responses he gave.
Ok, let's go!
---
Marco, why and how many years ago did you decide to commit to being a professional volleyball coach? What pushed you towards that decision?
I started coaching after studying at the Higher Institute of Physical Education. At the beginning I was mostly involved in Athletics. After a couple of years I switched to volleyball. I had been playing volleyball in my youth(low level).
I had the idea of ​​becoming a professional in 1992 when I was called to join the staff of the Italian Junior Men's National Team together with Angelo Lorenzetti, I remained a part of his staff until 1999.
This experience and opportunity convinced me to invest even more in my professional future as a coach. And truth be told that at that moment in Italy it was a very stimulating endeavour to become a volleyball coach.
What advice would you give yourself as a starting coach? An advice that is so clear and logic for you now, but that you had to develop over the years.
The advice I would give myself when reviewing my career can be summed up in "grasping the essence of people before skills": I consider this important both in the choice of players and in the members of my staff.
However, at the beginning of my career I believed that skills were the main determinants: they are certainly important but they can be developed at any time.
The personality, the character and the ability to stay balanced make the difference in succeeding in any competition and in developing your own skills.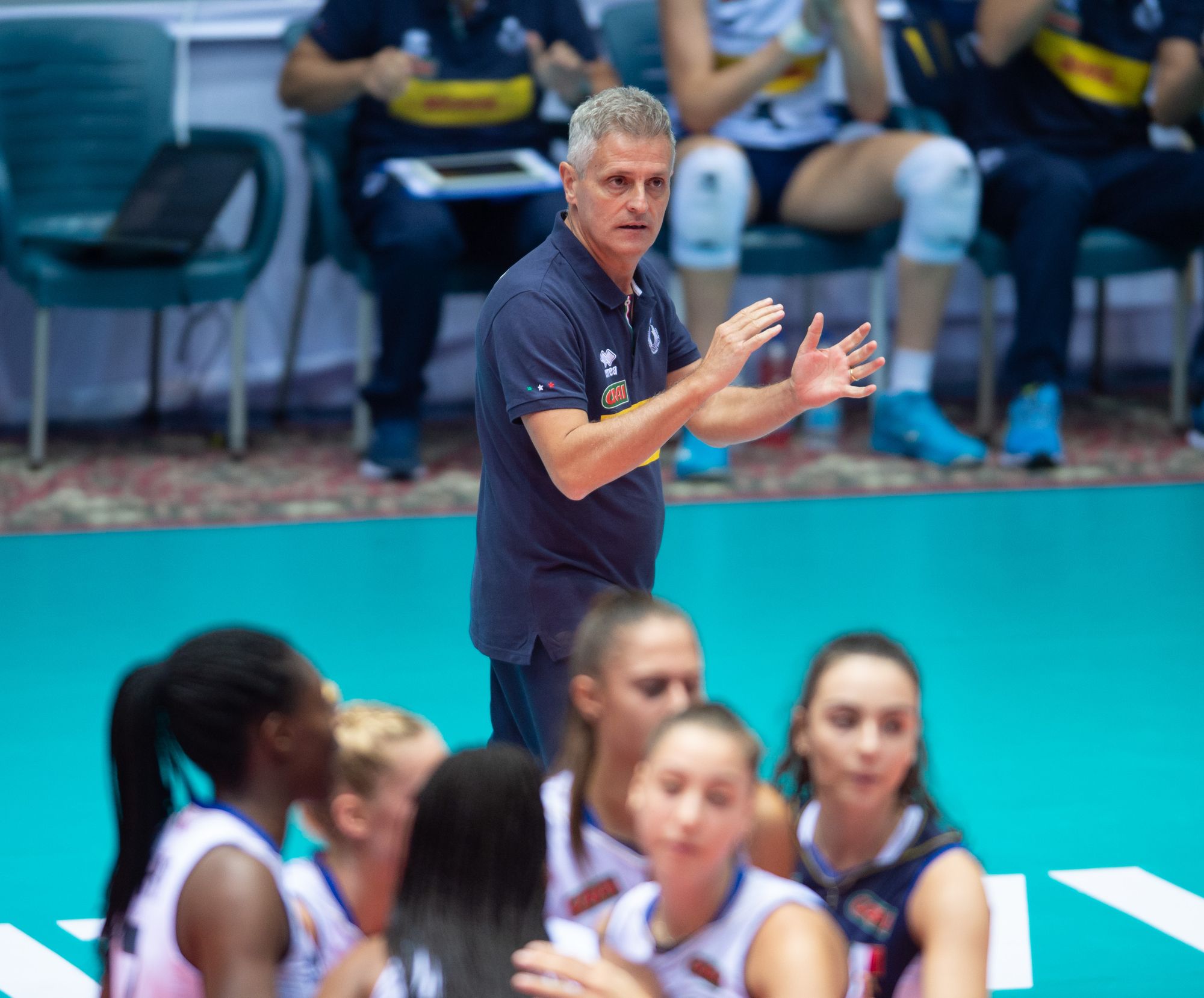 Do you have a particular goal as a coach? Maybe a goal that you already reached or a goal that is so hard to reach that it gives you daily motivation?
A goal that has always accompanied my projects as a coach is to develop the context where I go to work so that the environment I leave is, in some respects, better than the environment I found when I arrived.
This objective can concern every detail of my work: it can concern the team, the individual players, the organization of the club that needed to be more focused on the team's goals, etc.
The future of volleyball, how will the game evolve according to your opinion? Or what are you hoping for that the game will look like in a couple of decades?
The game of volleyball, at this moment, is completing an evolution in a very evident direction: an increase in the speed of the actions and an increase in the speed of the rhythm with which the various situations follow one another.
I don't think there will be a further increase in the speed of the actual plays in the future: I believe it will be more and more important to excel from a technical standpoint both timing wise and to be able to select or use the correct techniques; that combined with the use of many different kind of touches/hits, for sure as a spiker, will be essential to develop into a high performing player.