ITALY
50. Nicola Negro: 'The game teaches us how we need to coach.'
In today's Masterclass we feature Nicola Negro the head coach of Minas. Minas is current South America's strongest club team, after having won 3 straight Brazilian Superliga's, the 2022 South American Club Championship and many more titles and cups.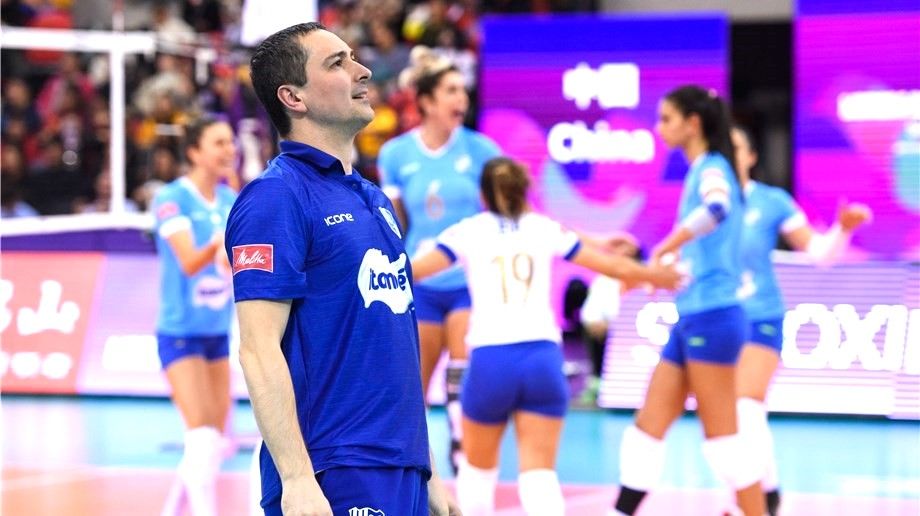 Nicola started his journey in professional volleyball nearly 20 years ago and coached in Italy, Turkey, Azerbaijan, Slovenia, Poland, Romania and for the last 4 years in Brazil at Minas.
In this Masterclass Nicola talks both about his own journey, how he sees our sport evolving over the next years, how the game itself is actually a great yardstick to know how to improve your coaching and so much more.
Also some important messages in here about the randomness of being a pro club coach and how Nicola goes about being a professional in those types of situations.
Enter Nicola...
Nicola, why did you decide to commit to being a professional volleyball coach? What pushed you towards that decision?
Okay, let's return to the 1990s. I was an athlete in my youth. I was fortunate to grow up in Italy. During a time when our volleyball was the best in the world. Late 1990s and early 2000s.
In Italy, at that time, we simply had the best coaches and the best players. And every weekend I had the chance to see these incredible athletes.
Stork, Kiraly, and Timmons. All the Brazilians: Giovane, Tande, Mauricio. The Italians, as Italy dominated men's volleyball during that time period. And simultaneously I made that initial contact with women's volleyball.
I recall taking the train to Bergamo in order to watch the Cubans play. In that era, the level of volleyball in Italy was astounding.
Why did I choose to become a coach? Because of my height, I did not have great prospects as a player. I've always wanted to compete on the highest level of volleyball. As a player, it was not possible to do so.
That is why I decided to switch careers and become a coach at a young age. I began coaching when I was 19 years old. I wanted to live volleyball at the highest level.
And thankfully, it worked out.
What advice would you give yourself as a starting coach? An advice that is so clear and logic for you now, but that you had to develop over the years.
I will tell you the same thing I told myself when I first started out. My family didn't play volleyball. So I had to look for everything and figure it out on my own.
My first few years were very important to me. I wasn't a professional coach yet at that time. I was working. So, I remember that every time I had a day off or a holiday, I went somewhere and tried to get in touch with the best volleyball players.
Twenty years ago, things weren't like they are now.

Today, it's a lot simpler. If you go to the internet, YouTube, or another website, you can find a lot of videos, podcasts, and other kinds of information. It wasn't like that 20 years ago.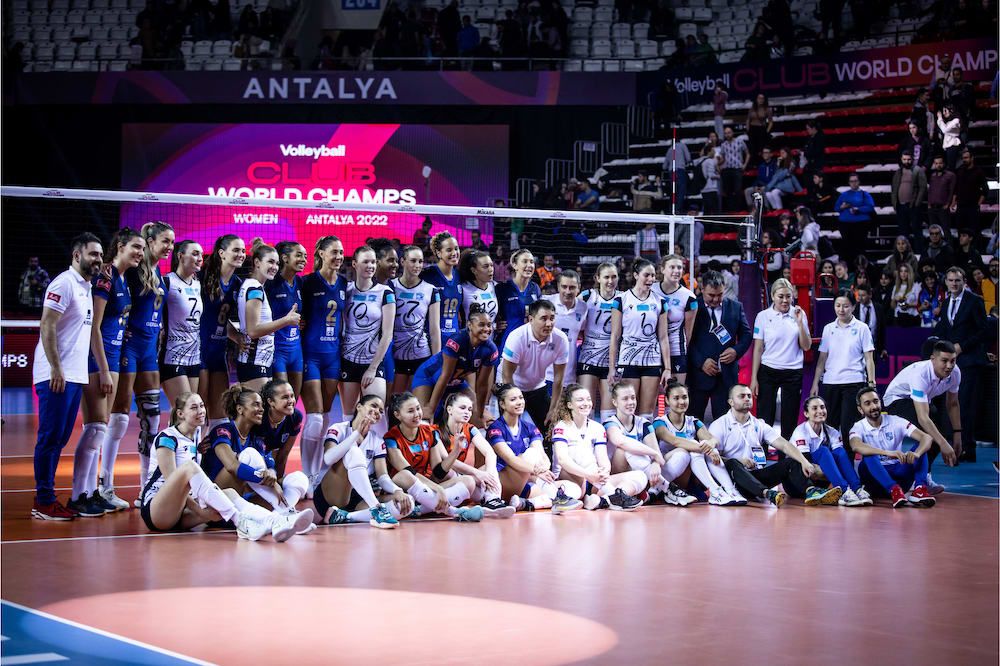 Twenty years ago, it was a real treasure to have a VHS tape or video of a national team practice. It was a very rare thing.
And I remember that for 3 or 4 years in a row, I didn't go to the beach for my vacation. Instead, I went to Montreux.
In the month of June, this important event took place in Montreux. It was one of the few times when the world's most important national teams were playing near where I lived, in Switzerland.
I spent those 3–4 years of vacations in Montreux. Like a clinic and a time for me to grow. I thought of it as the "university of volleyball."
The first time I ever got to see a practice of the USA national volleyball team. Or a Brazil training with Ze Roberto. A Japanese training. I mean, talking about it today doesn't have the same effect because it's so easy to do these things now. But things were different 20 years ago.
I think I invested a lot in myself and this was important for me in the beginning.
And it would be the same advice that I would give myself today. Invest in yourself.
Do you have a particular goal? What drives you today?
I have a daily objective. The goal is to do the best possible job. And strive to improve as a person, and as a coach every day.
That is the daily objective. Then there are some lofty objectives. And, of course, like any athlete, the ultimate goal and dream will be to compete in the Olympic Games.
This is a dream that may one day come true. And I believe that, even if it is a pipe dream, it should be the goal of every athlete.
My more concrete goal is to be able to return and work with a national team. Being the assistant coach of the Turkish national team for four years was a life-changing experience for me.
However, this was 12 years ago. I haven't worked in a national team environment in 12 years. And this is something I feel I am missing professionally.
So I'm hoping to get back to working with a national team one day.
---
*At the beginning of 2023 the Mexican federation put Nicola in charge of their national women's program (supported by the FIVB's Empowerment Project)
---
Team management. Sometimes managing completely different teams year over year. Do you have any methods that you reach back to?
My approach has evolved significantly over the years. .