Learning Path
63. Practice videos: Kevin Hambly - Stanford University
What is actually happening in the training gyms around the world? Today we have Stanford University's head coach Kevin Hambly going over one of their practice days.
🔍 Intro
We already featured 20+ hours of edited practice videos with pro club coaches, and today it's time for our 7th Practice video article here on volleybrains.com.
In this article we will go over a double training day of one of the top ranked American University programs, Stanford Cardinal Women's volleyball.
👊 The coach who's guiding us today
Kevin Hambly is the head coach of Stanford University.
More on coach Hambly's story, his international experience, national championship victories and just how he sees our game and thinks about it can be found in our previous extended Masterclass with him.
If you want to get the full 'Stanford immersion' you can go back, take a deep-dive into that article (it has 17 video clips) and come back here afterwards...
For the European coaches, catch a quick highlight of Stanford's 2023-2024 athletes in this highlight reel.
⚡ What's inside the Stanford practice video clips?
Kevin shared the footage of a double practice day of their second preseason training week this August.
It's obvious that in that period a lot of emphasis is put on integrating freshmen, being clear about tactics, fine-tuning hits, overall technical work and so on...
In the clips below Kevin will go into detail on:
Spiking solutions he wants his outside hitters to use and 'why'
The decisions that his blockers need to be able to make
How they manage loads and use technology for that
Instigating decision making in every part of practice
How he puts short pocket drills into his practices
A few ways to improve tempo setting
How he thinks about receiving
and so much more...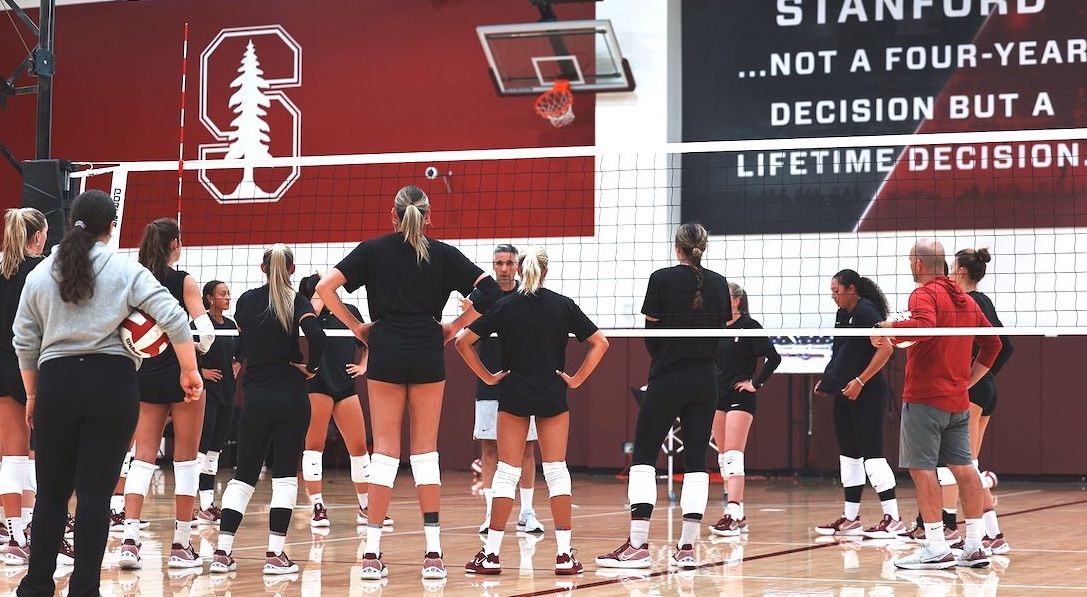 There are 4 video clips in this article.
Two in a row scoring. Outside hitter scoring exercise.
First to BIG point. A 6 vs 6 exercise.
Calls and traps. Putting blocking responsibilities in place.
---
And the 4th being the full edit of the double training day with access for our VB Members only.
Clips 1 to 3 are all part of the full edit. So you can go straight into clip 4 if you are a VB Member.
You can scroll the play bar to find the parts of the full edit you enjoy the most.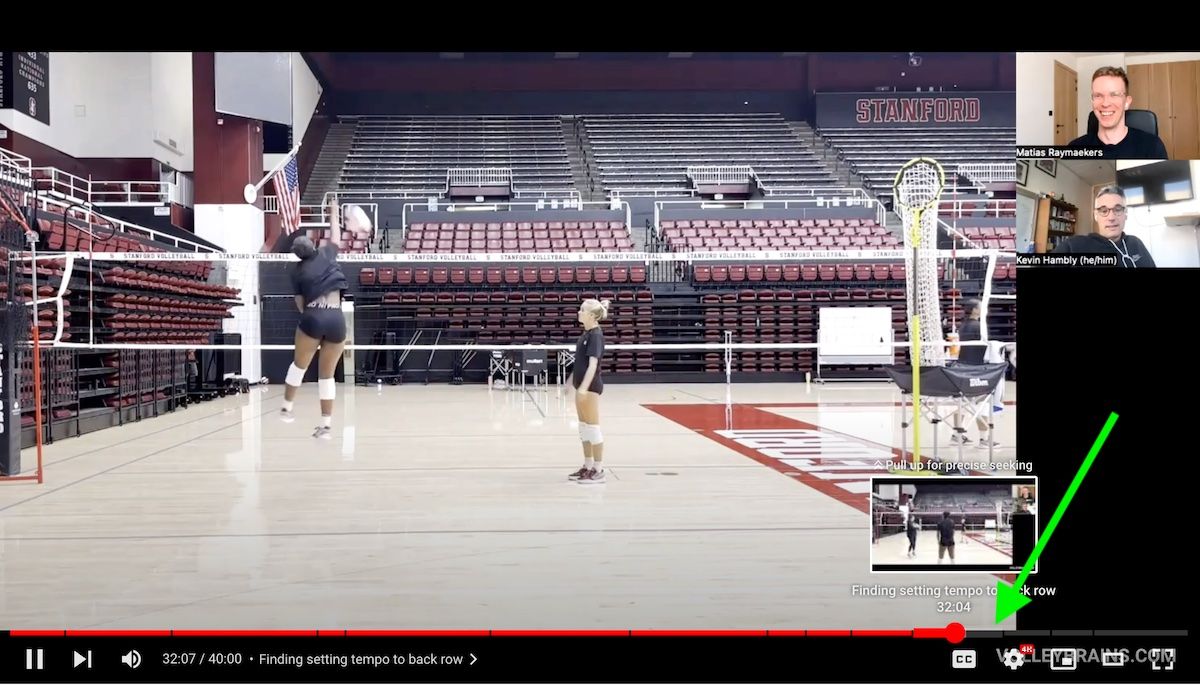 ---
Before we get this started, a big thanks to coach Hambly for his availability, his willingness and his openness to share.
💡
By fostering a culture of shared knowledge, we pave the way for innovation, inspiration, and the collective elevation of volleyball.
Yeah, that quote just came to me...I'm amazed myself.
Enjoy!
Clips
THE HITTING LAB: 2 Scores in a row
2. First team to win the 'big' point.
3. Calls and traps.
FULL VIDEO FOR VB MEMBERS