You are now a member of volleybrains.com.
Enjoy the articles! You now have access to our entire article database and you'll receive a notification of every new article in your inbox.
(add '[email protected]' to your contacts to never miss a notification)
To log back in or log in on other devices:
When logged out, you can easily log in again from any browser, simply press the 'Subscribe' button at the top right.
You'll see the pop up in the picture below. Press 'Sign in'.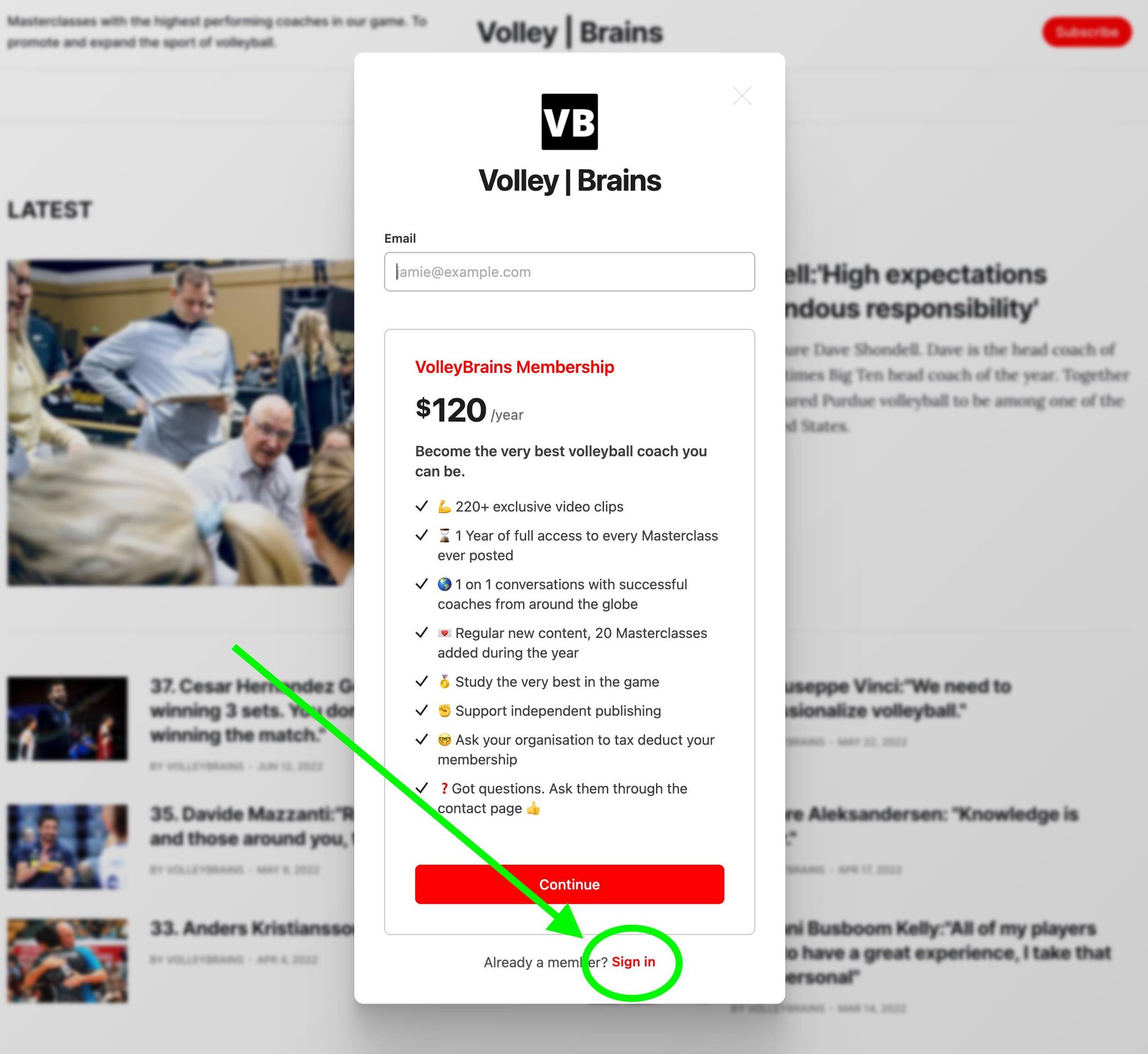 In the next pop up you can fill in your email address (the email address you used to become a member) and will need to press continue.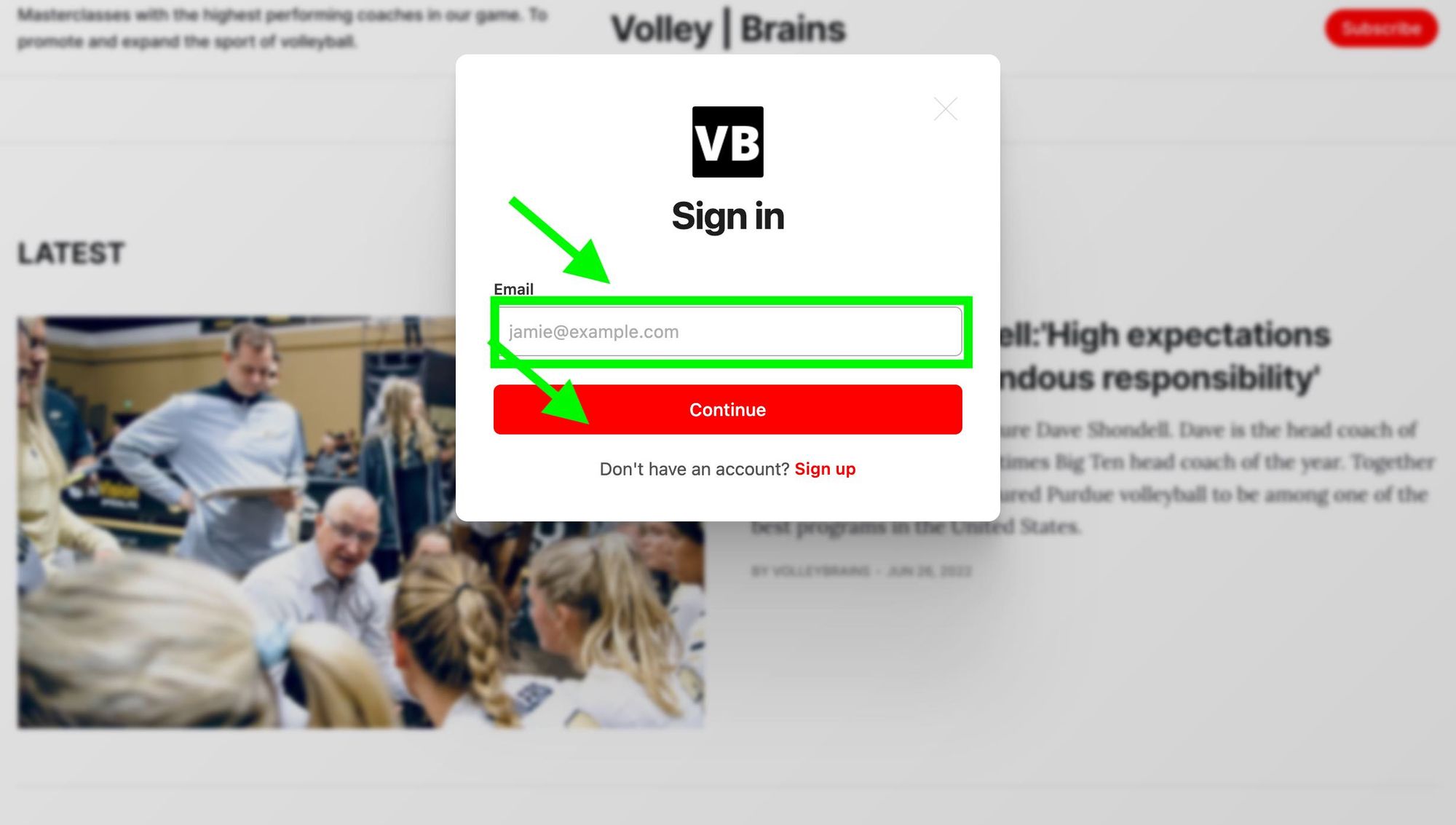 After that you'll receive a link in your mailbox that will give you full access to volleybrains.com
As long as you don't clear your browser's cache you will stay logged in.
In case you are not logged in anymore or you're using another device to log in, you just need to fill in your email address and get a new activation. It's very straightforward.
You want to check your account?
In case you want to check your account, want to edit your billing info or cancel your subscription you can do that at the top right of the website.
Go and press the account tab to get access.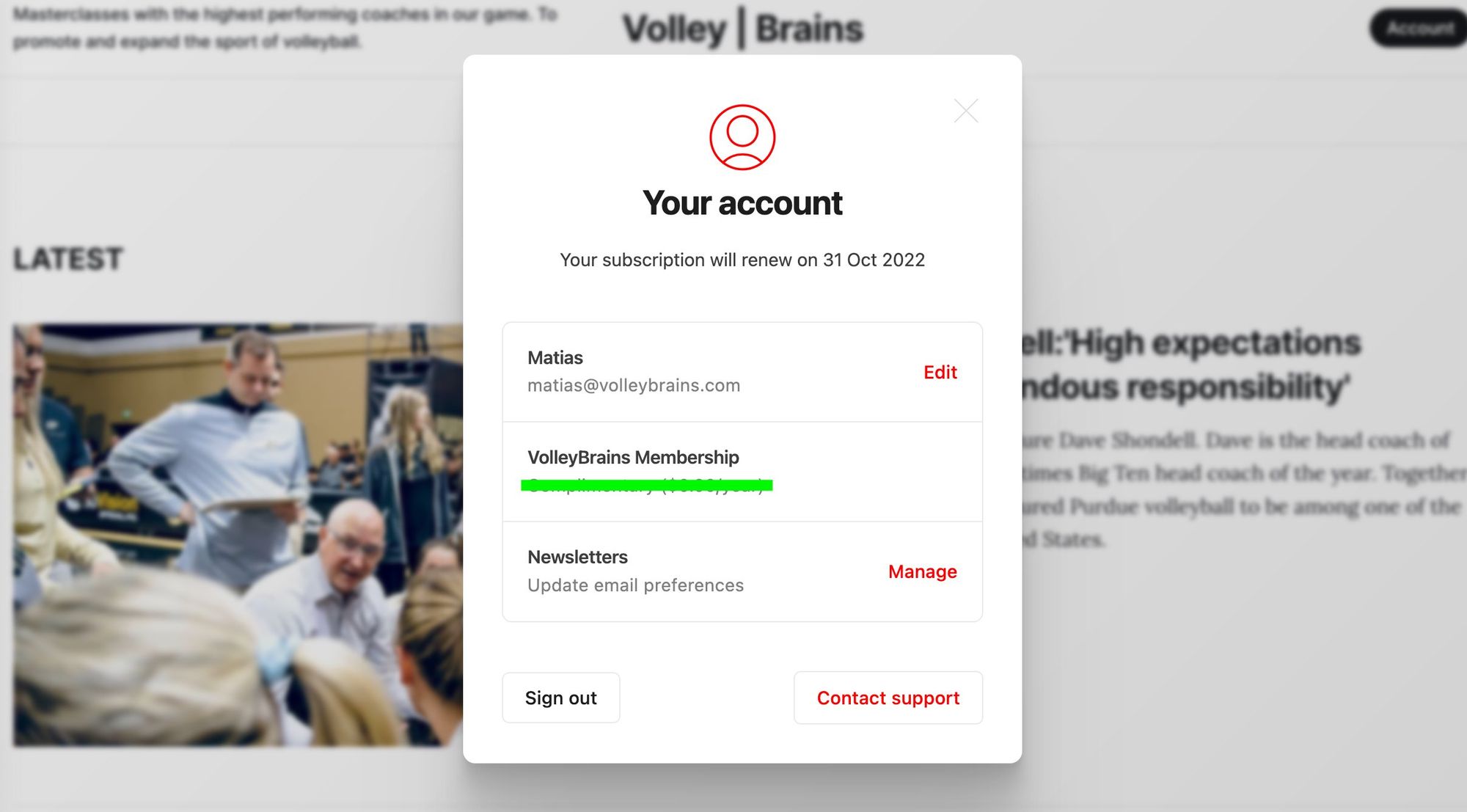 If you have any questions, just email me at [email protected]
Enjoy!
Matias