ITALY
53. Julio Velasco: This is an art.
Julio Velasco is a legendary figure in the world of volleyball. Over the years Julio had many roles in international volleyball, from coaching Italian top teams, the Italian phenomenal 90's National team and other world class national teams.
Julio currently serves as the sports director for the Italian Volleyball Federation. (You'll read about his future objectives inside this Masterclass)
His innovative training methods and tactical genius have set him apart as one of the most influential coaches in sports. In ANY sport. Julio was inducted into the Volleyball Hall of Fame in 2005.
In this Masterclass article, we're honored to feature Velasco's insights on leadership and coaching. Whether you're a volleyball coach, player, or simply a fan of the sport, Velasco's wealth of experience and expertise is sure to inspire and enlighten.
This is part 1 of 2. Part 2 will be featured next weekend.
Enter Julio.
Julio, why did you decide to commit to being a professional volleyball coach? What pushed you towards that decision?
I became a coach somewhat by accident. I was a university student majoring in philosophy. I didn't want to be a researcher; I wanted to be a teacher.
I also participated actively in the student movement against a military government of ours. In Argentina, there have been numerous different military governments.
After that, democratic elections were held. Then there was another military coup, and there I had already lost my job. I was working in a high school and I also studied at the university.
I had to start doing a little bit of everything, including cleaning in a bank while employed by a cleaning service.
And since I had always played volleyball before, I also took a coaching course. I really enjoyed it.
My first coach was a significant figure in my life, who made a lasting mark on me. An impression that has stayed with me to this day.
A club gave me a kids team with players to still fully develop. This wasn't in a club where I had played but in another club. In Argentina we have all these multi-sport clubs, and it happens to be that I was a soccer fan of this club.
I started out together with Raul Lozano, by the way.
The following year, I moved to Buenos Aires, because the circumstances in my city were intolerable. They were extremely risky for me.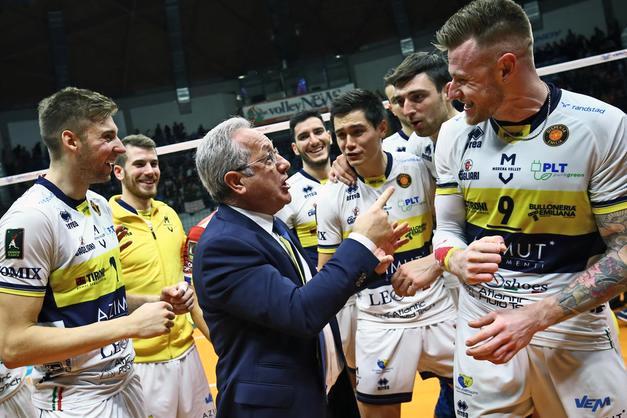 And I continued coaching in a smaller club in Buenos Aires. While I was doing other things. Where I could, I was also teaching a little bit of everything. Speed reading, study methods, and the like.
The following year, a larger club hired me.
There I went to train kids in the summer. You know these activities in the summer where parents can send their children there during the day.
And in 1979 I made the decision to study physical education and devote myself entirely to it. All this of course without considering the possibility of becoming a coach in Italy or elsewhere.
I was only considering working in a gym or doing that summer project. Because it was too difficult to find a good teaching job. I just coached my volleyball team.
A year later I went to another important club where I coached another team of kids and teenagers.
All of this began in the year 1977, but I had already decided to become a pro while coaching in 1979.
I wanted to try to make a living off of volleyball.
I completed this physical education course when I was 27 years old. The course in and of itself was a bit awkward also because my classmates were between the ages of 18 and 19.
But I decided to go for it, believing that having this diploma would be beneficial. That it would open up some opportunities, such as becoming a physical preparation coach.
I already had a child to support, so I had a family to care for.
Years later, they called to ask me to be the assistant coach for the Argentina national team as well as being their physical preparation coach. So maybe they wouldn't have called if I didn't have the two diploma's?
And all that paved the way for me to get to Italy.
So it all was a bit of a coincidence. However, I made that decision at a specific time. I devoted myself to it because I enjoyed doing it. I enjoyed teaching a lot.
I simply changed the topic (from psychology to volleyball) of what I wanted to teach.
But I made that decision right there.
In Argentina, you could coach children and be a professional. You could survive on that. We have an extremely well-developed youth system.
It was a very simple life.
But we could survive on that.
Maybe good to dive deeper in the structure of Argentinian sports. These 'polisportivi' or multi-sports clubs had an incentive to take care of developing youth teams, right?
We didn't have a national league back then.
It was the league of Buenos Aires and its environment, including La Plata, my hometown.
This federation's president, which was the federation with the most clubs and players, had instilled a rule.
He made it a requirement for every senior team to have a youth team.
The amount of youth teams increased depending on the level at which your first team competed. We competed in the fourth category, so we only needed one youth team.
That is why there were coaches who would go out to find children to join these teams. They couldn't play otherwise. So that's how I began as well.
You played in the Serie A? Okay, you needed every youth team in every category. There was no fine to be paid if you did not have these teams.
You simply had to have them.
So a mechanism was devised in which you had to go find players. Because you couldn't play in Serie A if they weren't there.
This significantly increased the number of practitioners and it also placed a high value on the youth coach.
Because if he doesn't find any players, those on the first team were unable to play at all.
As a result, we were properly compensated. It wasn't a large sum of money. But certainly not like in Italy, where youth coaches are underpaid.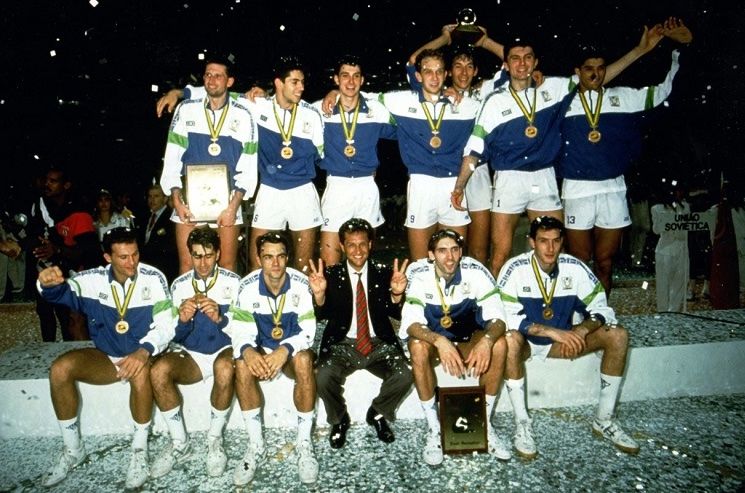 It was a good wage, you could live on it. You could get by if your wife also worked.
Everything began with that single decision.
And until today in Argentina, every Sunday morning at 9:00 a.m., the youngest children begin to play. The seniors play at 13:00. In between, all age groups compete.
As a result, it becomes a big event, with all of the players and parents present.
There is a lot of youth activity.
If you have that 'rule' even for a short period, the effects will be felt for many years to come. Coaches get more recognition, they know they need to improve their own skillsets. Very interesting.
People were saying at the time that many clubs would close as a result of this requirement.
That, however, was not the case. In fact, it provided a significant boost.
And it's one of the reasons that there are many excellent Argentinian coaches in the world.
Some were players, such as Castellani. Others, however, have been formed in the same way that I was.