USA
60. Kirsten Bernthal Booth: My 'why' in coaching is to help women grow.
Kirsten Bernthal Booth has been building Creighton's volleyball program for the last 20 years, developing it into one of the top programs (appearing in the AVCA's Top 25 poll each of the last 10 years).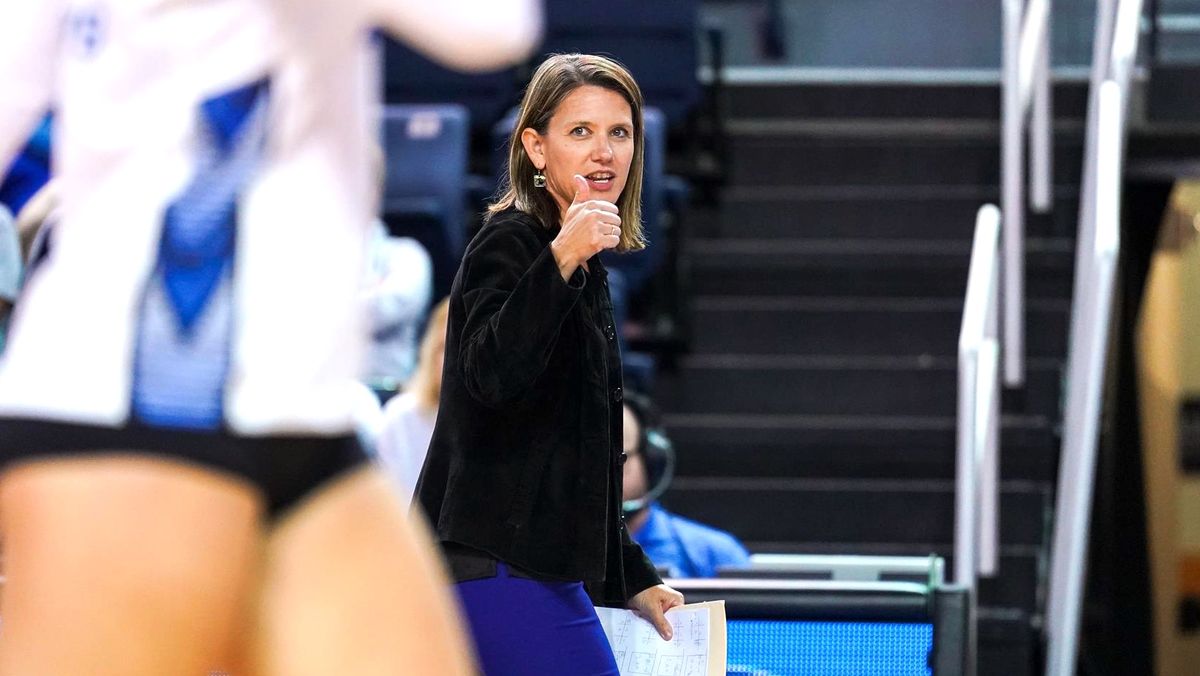 Under her guidance Creighton reached 11 of the last 12 NCAA Tournaments and has won an unprecedented eight straight BIG EAST regular-season titles.
We had an extended and insightful talk with coach Booth.
Kirsten goes over a lot in this Masterclass:
How she had to develop her own coaching demeanor
What her ultimate goals are in coaching
How her program goes about developing a tight knit team
How she handles herself before, during and after games (wins and losses)
The use of visualization and mindfulness during their season
And so, so much more.
There are 18 video clips and over 7000 words in this article. Sit down, grab a coffee and go through all of it at your own pace. Enjoy!
Before we get this started a big thanks to Kirsten for her availability.
---
Kirsten, when did you decide to commit to being a volleyball coach? What pushed you towards that decision?
Yeah, I don't think it was a conscious decision of: this is what I'm gonna do. I played Division II volleyball out of college. And still loved the game.
So I went to University of Iowa as a volunteer and was getting my master's degree. I actually thought I wanted to be on the academic side of higher education, a dean or a president or something.
And I just kind of fell in love with coaching.
I finished my master's and I helped at Iowa for a year, I'd done some high school coaching on the side. And then when I was done, I started looking for coaching jobs.
So I guess it must have been during that timeframe while I was finishing up my master's degree that I decided I did wanna coach.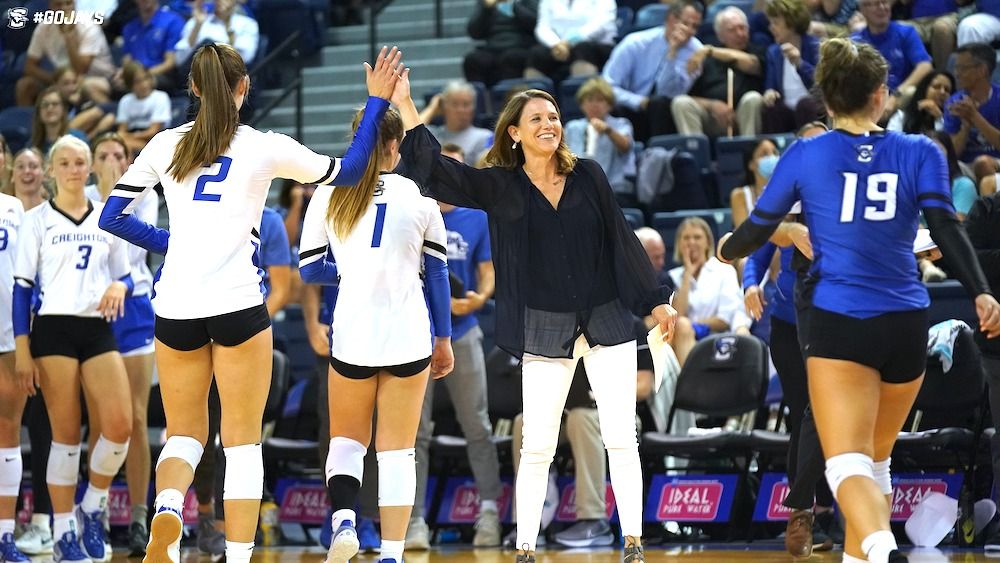 But I always tell people, I mean now I'm in it, and it's definitely been my career. But there were many years that I thought, well, I'll do this for a while and we'll see what I wanna do.
I thought when I got into coaching that I wanted to be an administrator. And that I'd move into athletic administration at some point, maybe I will down the road.
But I've loved coaching. And I always say this to people. I think a lot of times people think you either can do it or you can't do it.
I feel like I really have developed over the years. I made lots of mistakes and things that I would do differently now.
And will sometimes talk to former players and say, gosh, I didn't handle that well, and things like that.
But I think if you hit a point that you figured it out, it's about the time you should get out of it.
What advice would you give yourself as a starting coach? An advice that is so clear and logic for you now, but that you had to develop over the years.
I think a big thing when I was young was... I tried to emulate other coaches. A lot of coaches go through that. You saw a coach that you respect or maybe you didn't even like the coach all that much, but that's all you know.
And I did that a lot early in my coaching. And that could be from how I trained. I did the exact same thing my college coach did until someone said, Hey, why are we doing this?
And then demeanor. What I learned was, a lot of college coaches yell and scream a little bit and that was really tough for me.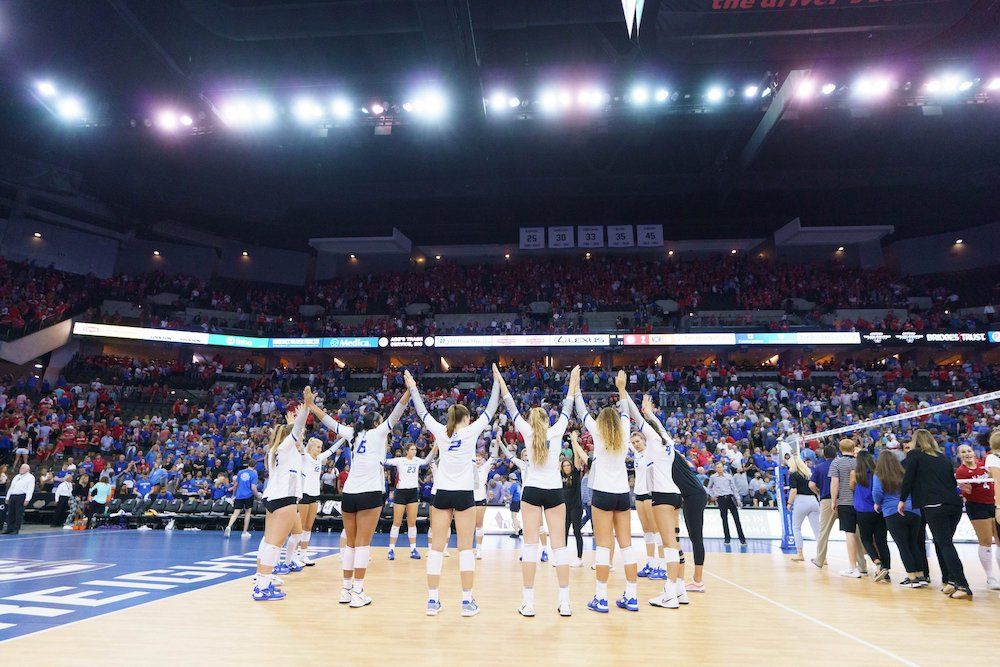 That's not my natural demeanor to do that. So I try to do that a bit and some of my old players will say, yeah, we'd laugh at you whenever you tried to yell at us. Because we knew you couldn't yell.
So I had to figure out other ways to be who I am. But still hold players accountable.
Because obviously accountability is gonna be big. But maybe it would be, a ball drops on the floor and rather than yelling at them, the team knows that we run to the wall and back or something like that.
So there's still accountability, but it might be in the vein of what feels comfortable to who I am.
What are bad recommendations you hear about coaching or training volleyball?
Well, I'm a believer there's lots of ways to train, there's lots of ways to coach.
What I don't like is when people think the way they're doing it is the only way it can be done. I can train someone's blocking footwork and they can be successful. And then you can come in and train a totally different way and they can be successful.
So I think being open to having different ideas. The same way with your demeanor. We've got coaches here that are beloved by their athletes and they're volatile. But you know what? They build relationships with their players and be there consistent.
I think regardless of what your personality is, what players struggle to handle is when they don't know who you're gonna be.
So if I go into the gym this afternoon at practice and suddenly start attacking a kid. But maybe our basketball coach could do that any day of the week. Because his players know that's how he communicates. It's totally different.
So again, I just think consistency is key.
And then being open to recognize the way you do it is not necessarily the way everyone does it. And that's okay.
Do you have a particular goal? Maybe a goal that you already reached or a goal that is so hard to reach that it gives you daily motivation?
Well, I think there's on court goals for sure. The best we've done here at Creighton is we've made an Elite Eight. And that was several years ago. So from an on court perspective, we wanna go further in the NCAA tournament. That's the big thing here.
The Big East is really a good league and we kind of duke it out with Marquette. And we've been fortunate to win it a lot of years in a row. We shared the title this year and so that's always a goal.
And then for me, my 'why' in coaching is developing women. So I never wanna lose sight of why I'm doing this. It's about the journey.
It's about doing things the right way, working hard, taking all the right steps.
And then this year for instance, we go in as a 13 or 14 seed in the NCAA tournament and our all-American setter gets a concussion. We find out the day we are gonna play, that she can't play. That sucks. Right? And we lose in five against a good Auburn team.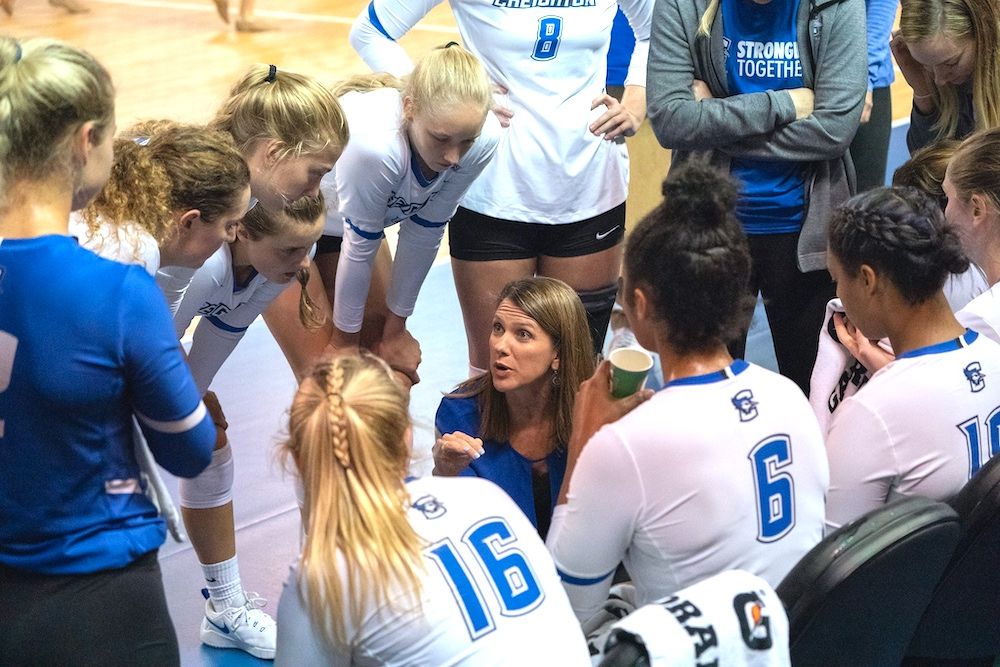 I was in a depression for a long time. But we actually just had our banquet last week and I said it was one of my favorite journeys.
And at some point, that's what it's about for me.
It's about taking a group, trying to get them on board, people buying into roles. Thinking about the team more than themselves.
All these things that I think make a great team. And then sometimes things go your way, and then sometimes things don't. And this was a year that at the end it didn't.
But it doesn't take away from what my ultimate reason of coaching is. To build these young women. And we had just a phenomenal group of young women. So I never wanna lose sight of that 'why'?
I think if I get too preoccupied on the winning side. I could lose that. Right? That's when you could start to cheat or you start not caring about them as humans. It becomes a transactional relationship and I never want that to be part of the Creighton program.
In one of our more recent Masterclasses with Kevin Hambly we talked about how he wanted to integrate their freshmen as quick as possible. What are some things that you guys do?
Well, I think the low hanging fruit that we do is, we've got something that we've developed over the years called the Jay's Way. And that evolves every year. We read it with the team, we go through it.