Learning Path
67. Practice videos: Steven Vanmedegael - Knack Volley Roeselare
What is actually happening in the training gyms around the world? Today we have Knack Volley Roeselare's head coach Steven Vanmedegael going over a full practice day.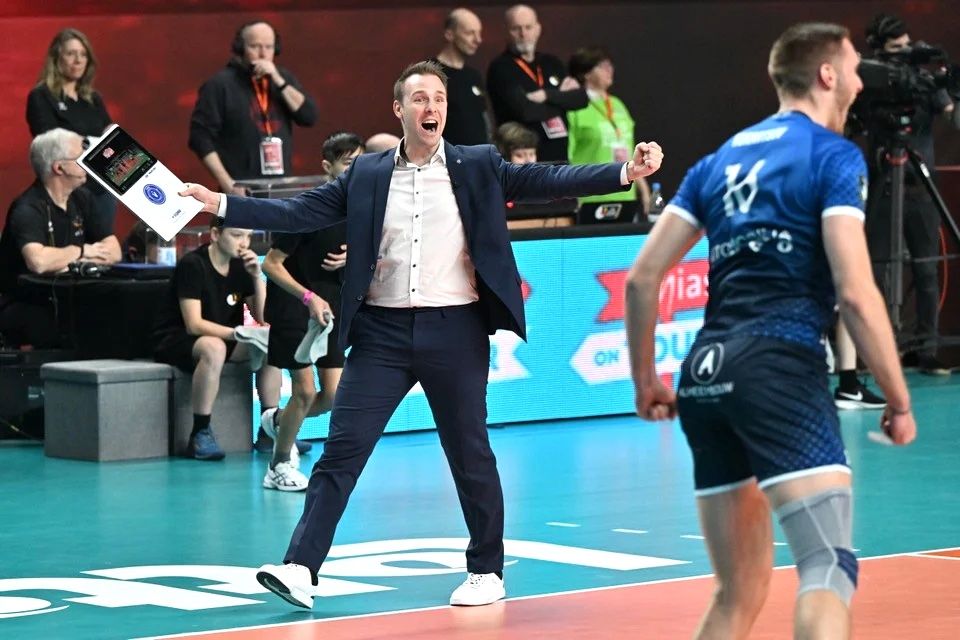 🔍 Intro
We already featured 25+ hours of edited practice videos with pro coaches, and today it's time for our 9th Practice video article here on volleybrains.com.
This article will review a full training day of Belgian's champion Knack Volley Roeselare. Roeselare is a very well-known European team with a strong historical presence in the European Champions League.
👊 The coach who's guiding us today
Steven Vanmedegael is the head coach of Knack Volley Roeselare. Coach Vanmedegael worked up the ranks from being the assistant coach at Roeselare and was appointed Roeselare's head coach in 2018.
Since Steven is head coach Roeselare won 4 Belgian Cups and 3 Belgian Championships.
In the 2023 edition of the CEV Volleyball Cup Roeselare was the runner-up, winning their away game against Italy's powerhouse Modena, the team of Bruno Rezende and Earvin Ngapeth, with 3-0. But losing the rematch and the golden set at home.
Nonetheless an epic result.
Next to his job at Roeselare, coach Vanmedegael was also appointed as the head coach of Slovakia's men's National Team.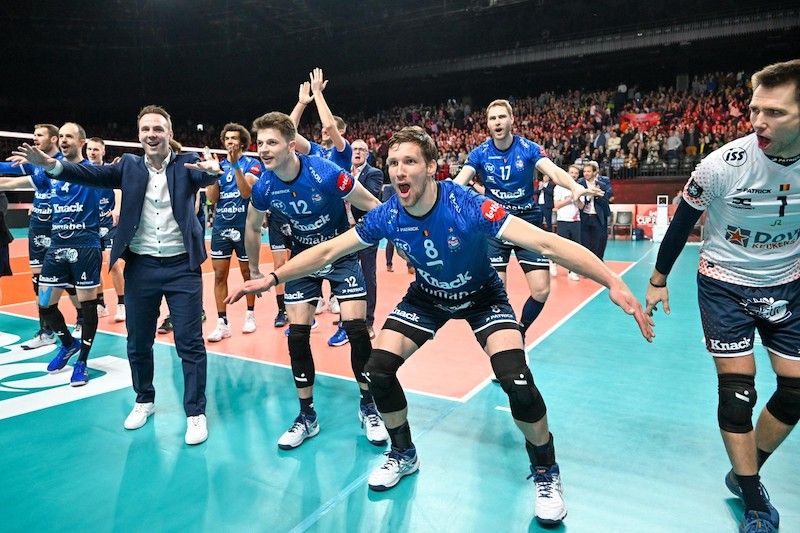 ⚡ What's inside the practice video clips?
Together with Steven we went over the footage of a double practice day.
A serve-receive training in the morning with a specific emphasis on increasing overall serve velocity and an afternoon team session.
Enjoy!
In the full edits coach Vanmedegael will go into detail on:
Expecting perfect execution from the 1st ball touch onwards
The advantage of having experienced athletes 'co-coaching'
The importance of using and being able to defend power tips
How he recreates game-like stress situations during practice
How Roeselare goes about serving error management
and so, so much more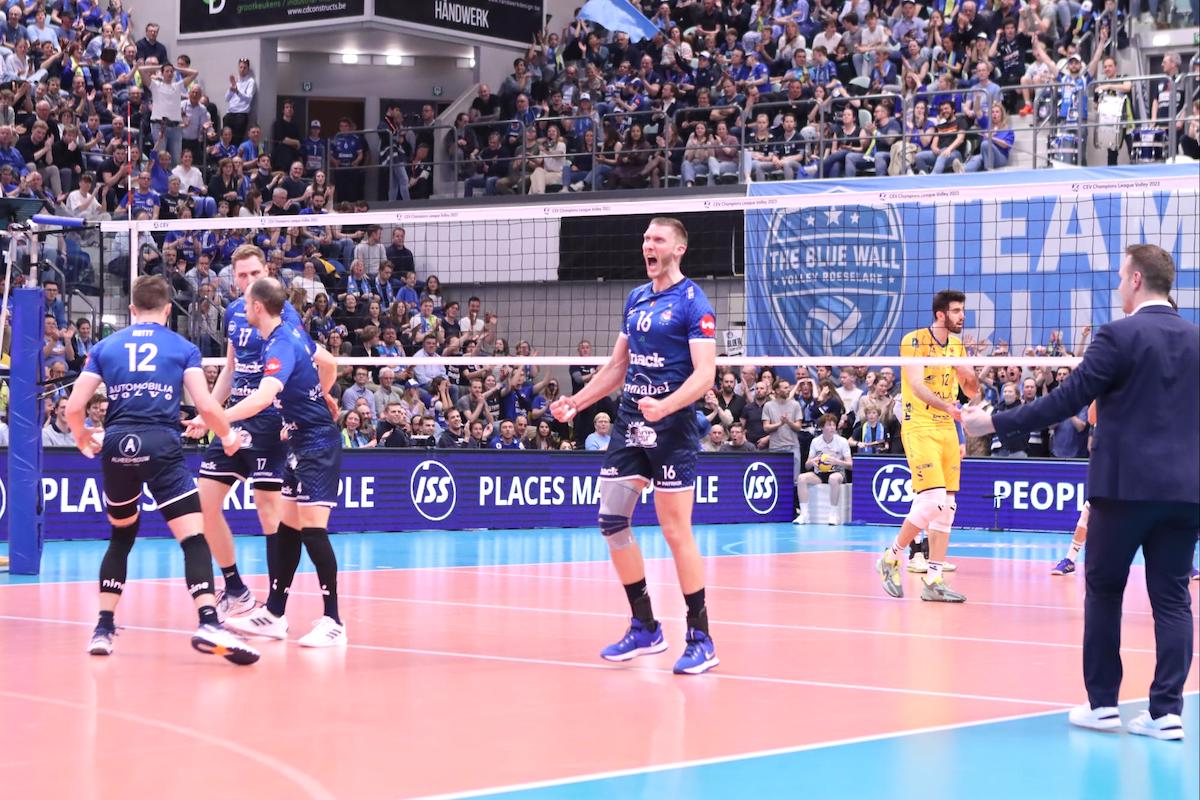 Practice notes
Coach Vanmedegael's notes for the afternoon practice session.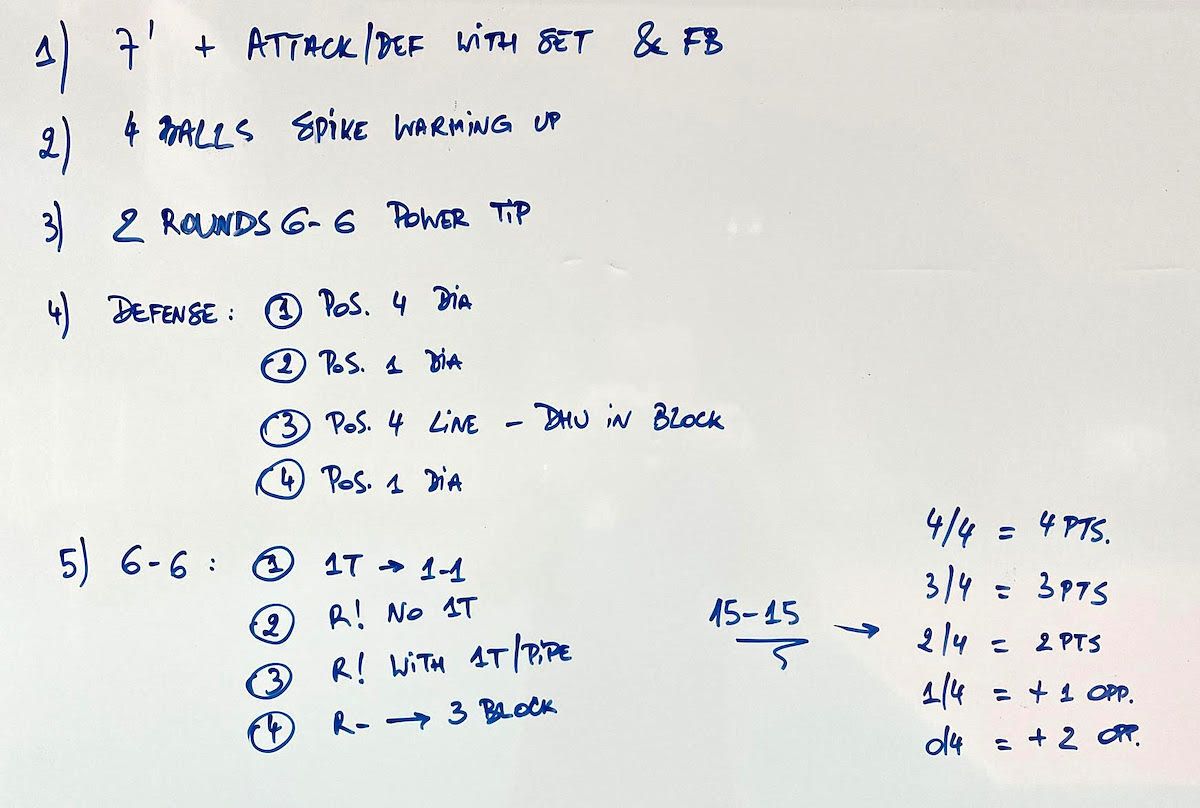 Weekly schedule
Below you'll get an insight into Roeselare's training schedule. Showing their work load during single game or double weeks.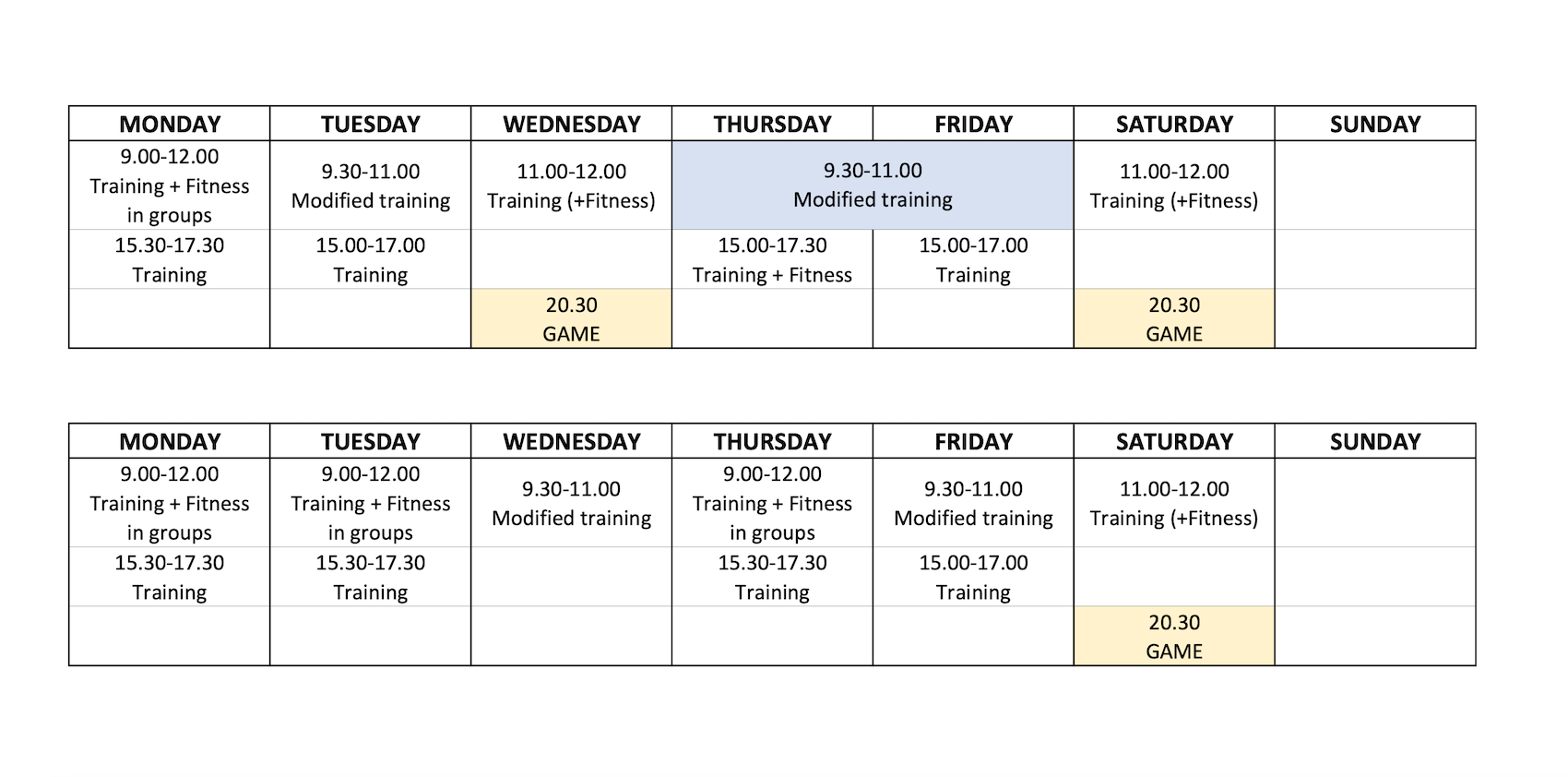 The spiking window
You'll hear coach Vanmedegael mention 'the spiking window' in the practice video footage. Probably not something that needs clarification for most coaches, but it's never a bad thing to clarify:
The spiking window is the area where a spiker will be most successful in passing the block or spiking a block out.
Let's not get lost in definitions though, volleybrains isn't participating in volleyball definition turf wars. :-)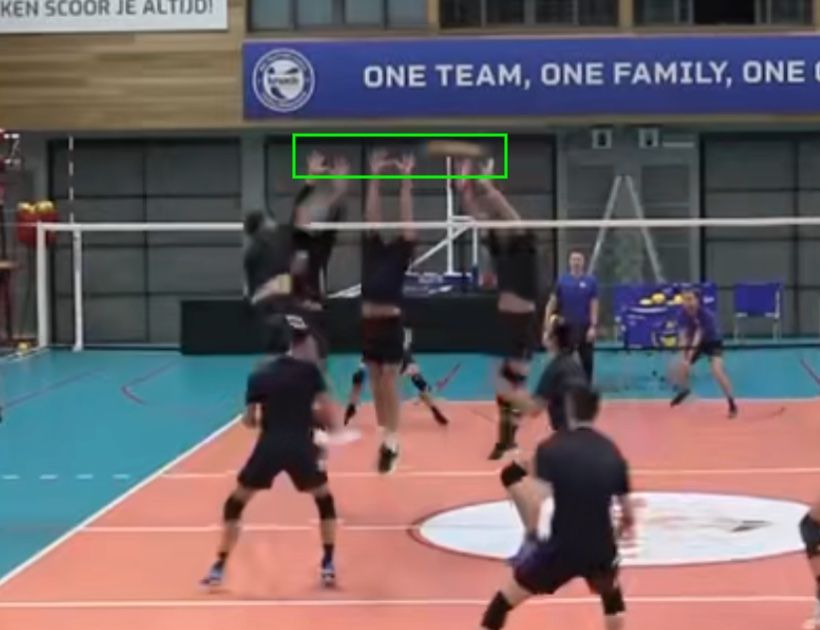 Tools used
Some of the tools that are being used by Roeselare's coaching staff.
'Always on' radar guns and monitors from both sides of their center court.
Active LED wall showing a Datavolley feed with 5-7 seconds delay depending on the exercise. Sometimes zoomed in for specific themed practices (like for blocking) Otherwise the LED wall shows the full court view.
Both Datavolley and VolleyMetrics are used for data analysis.
Practice clips preview
Serve velocity. Baseline serve velocities that Roeselare is aiming for.
"Power tip" 6 on 6. How Roeselare incorporates the weapon and solution that is the power tip.
Full practice sessions (total viewing length = 63 minutes)
For our VB Members only -> the full edit of the 2 training sessions.
💡
Quick tip: The practice videos are timestamped. Use the chapters to quickly navigate through the video for later reference.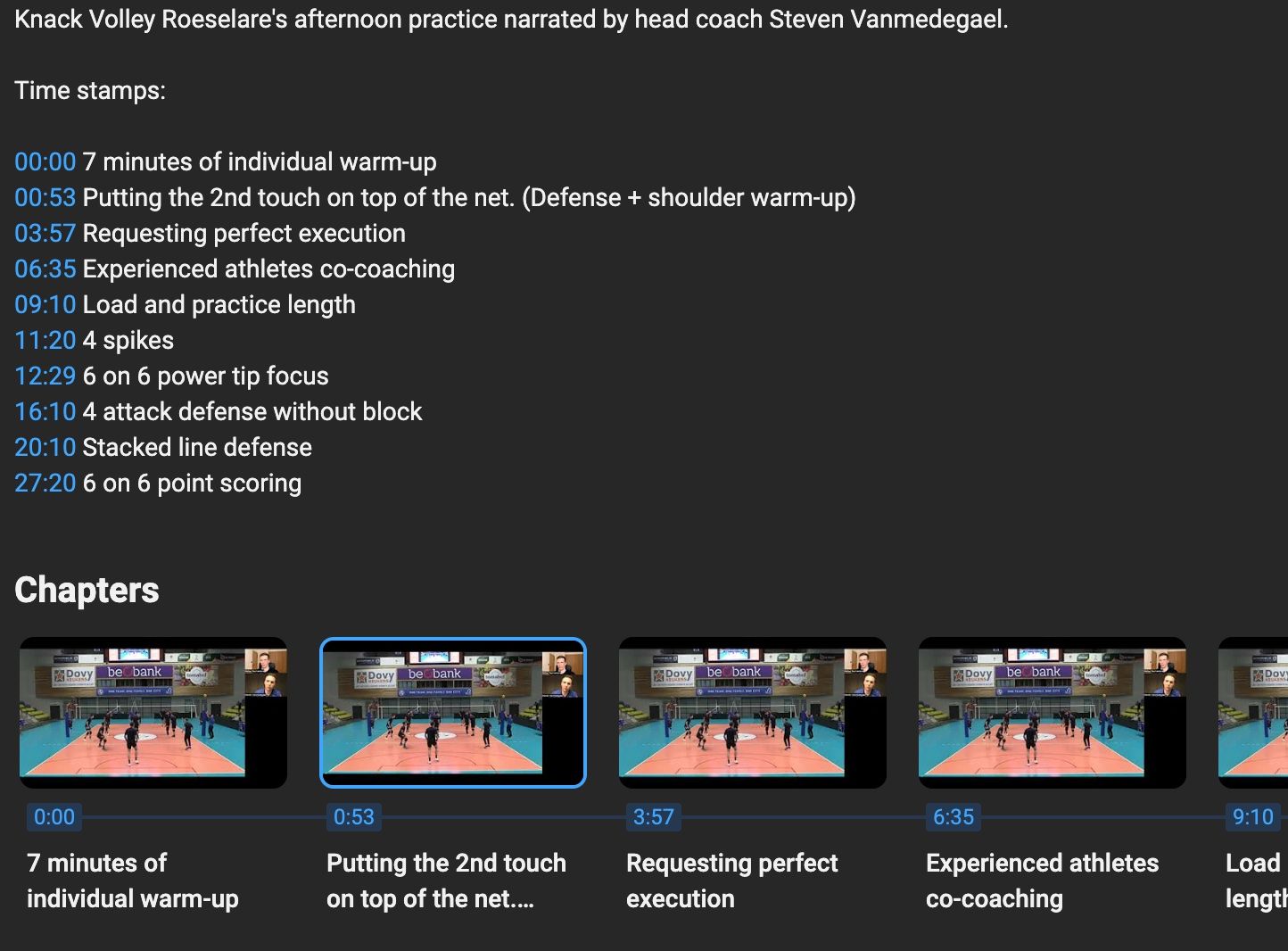 Full practice sessions