CANADA
8. Shannon Winzer: 'Don't fear failure, fear regret. '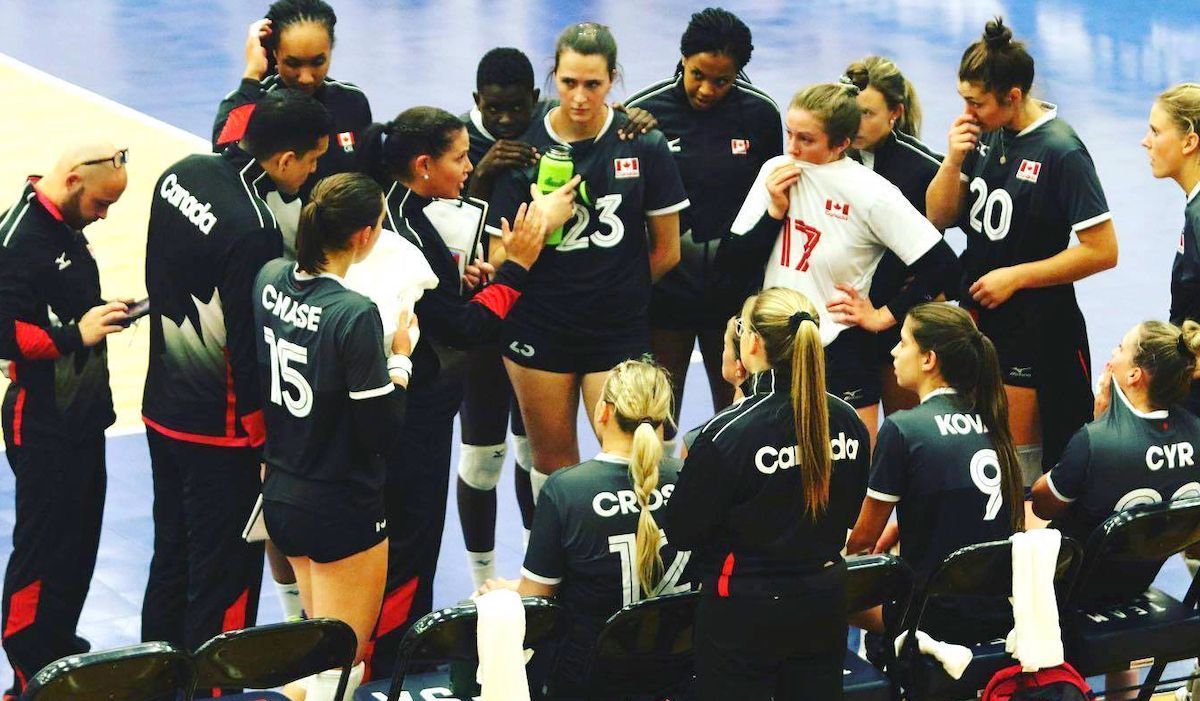 Hi readers! In this article we're featuring Shannon Winzer.
Shannon is the Head Coach of the Canadian Women's National team. She's a former player that developed herself into a world class coach. A lot of great advice to be picked up in the article below. Enjoy!
---
Shannon, why and how many years ago did you decide to commit to being a professional volleyball coach? What pushed you towards that decision?
I always knew I'd coach at some level and was coaching a bit of club while I was still playing but I hadn't seriously considered doing it full time as a profession.
Even when I finished playing and started coaching in the Australian National League (AVL) I worked full-time in community development while coaching part-time.
We didn't have a professional league in Australia and I already had two young children (soon to have a third) and at the time I didn't think that raising a young family suited full-time coaching. I didn't think it was possible because I didn't see many women doing it.
But then there was an opportunity to assistant coach with the Australian National team and my eyes were opened to high performance coaching.
There was so much I didn't know about the profession and I started to feel the same drive that I felt as a player; to get better and to know more.
In 2016 I became Head Coach of Team Australia and moved up to the Australia Institute of Sport to set up their women's full-time training program while also coaching the national team.
I liked the challenges; I have been told a lot of times that we can't do something or why it is too difficult to do. For me, that challenge has been a driving force throughout my career and it continues to push me in my work with Team Canada.
What advice would you give yourself as a starting coach? An advice that is so clear and logic for you now, but that you had to develop over the years.

I would tell myself that it's okay to not have all the answers right now. That I will find the freedom to coach true to myself as soon as I accept that I will forever be learning and challenging my current way of thinking and doing things.  
I will make mistakes, a lot of them actually, but those mistakes in the end will make me a better coach. So sit with those mistakes long enough to learn from them. Then let it go.
This process will not be easy, it is extremely important to surround yourself with good people who have good intentions and want to be a part of that process. Get rid of those who don't serve the program and team.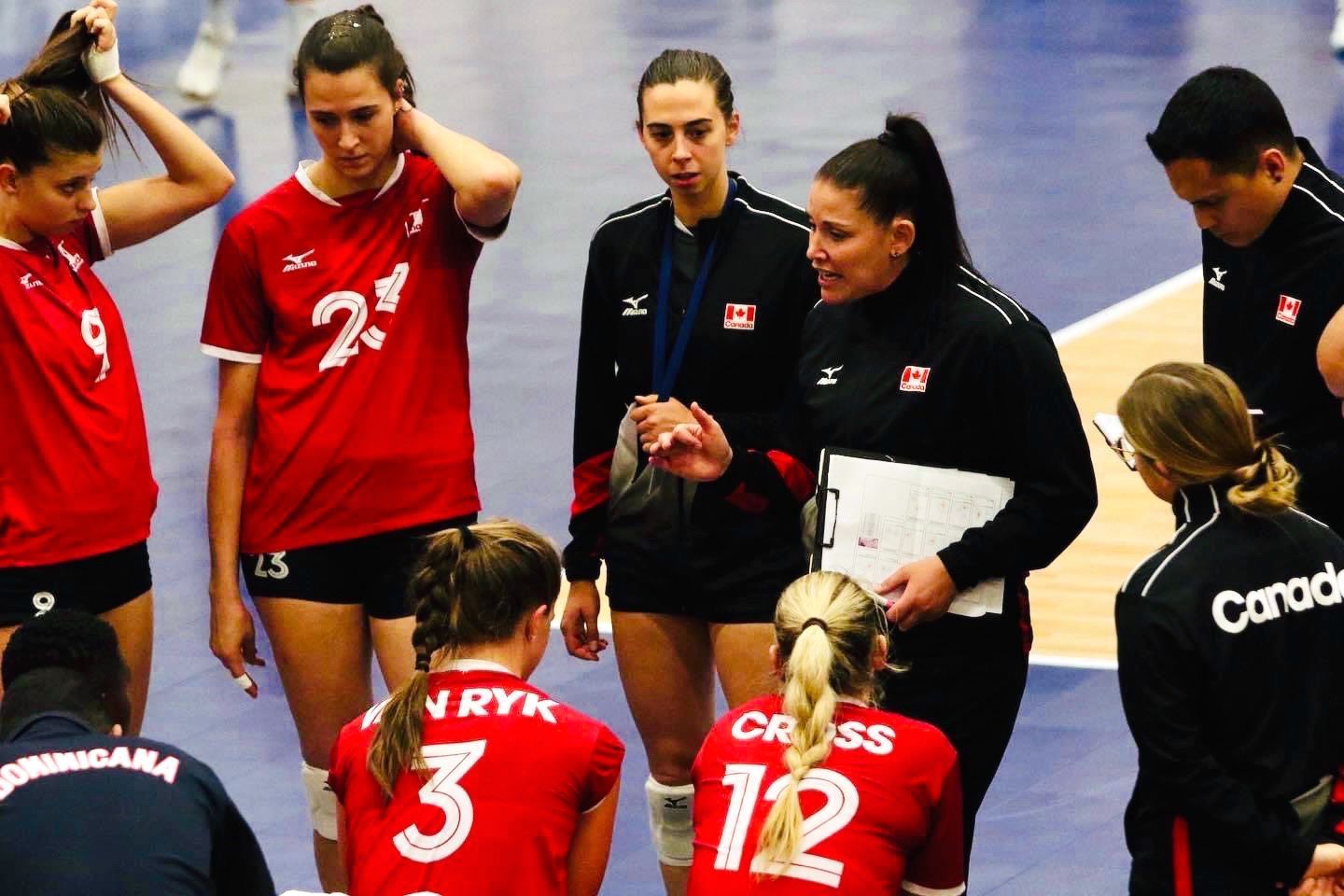 Do you have a particular goal as a coach? Maybe a goal that you already reached or a goal that is so hard to reach that it gives you daily motivation?(and some healthy stress :-))
To coach Canada at an Olympic Games and see our athletes stand on the podium while hearing our national anthem play, that is the ultimate goal!
But in the process, I want to be able to look back on my coaching career and know that I had a positive impact on the athletes and coaches I work with.
It's the connection to people that I value the most and I hope that part is what is remembered.
The future of volleyball, how will the game evolve according to your opinion?
I think the game will keep getting faster and we are only now scratching the surface with how physical women can play.
Speed and physicality will keep getting better with time and there will be more and more women and teams who can play an aggressive multi-zone offence high above the net.
According to you, what rule change is necessary in the future? And why would you want to see this new rule implemented?