ITALY
45. Silvano Prandi: 'Not doing things well doesn't give me satisfaction. And without satisfaction it's useless to do things'
Silvano Prandi, 46 years ago, started to coach at the highest level. His story started in Turino, Italy. He was the first Italian coach to take the jump into professionalism.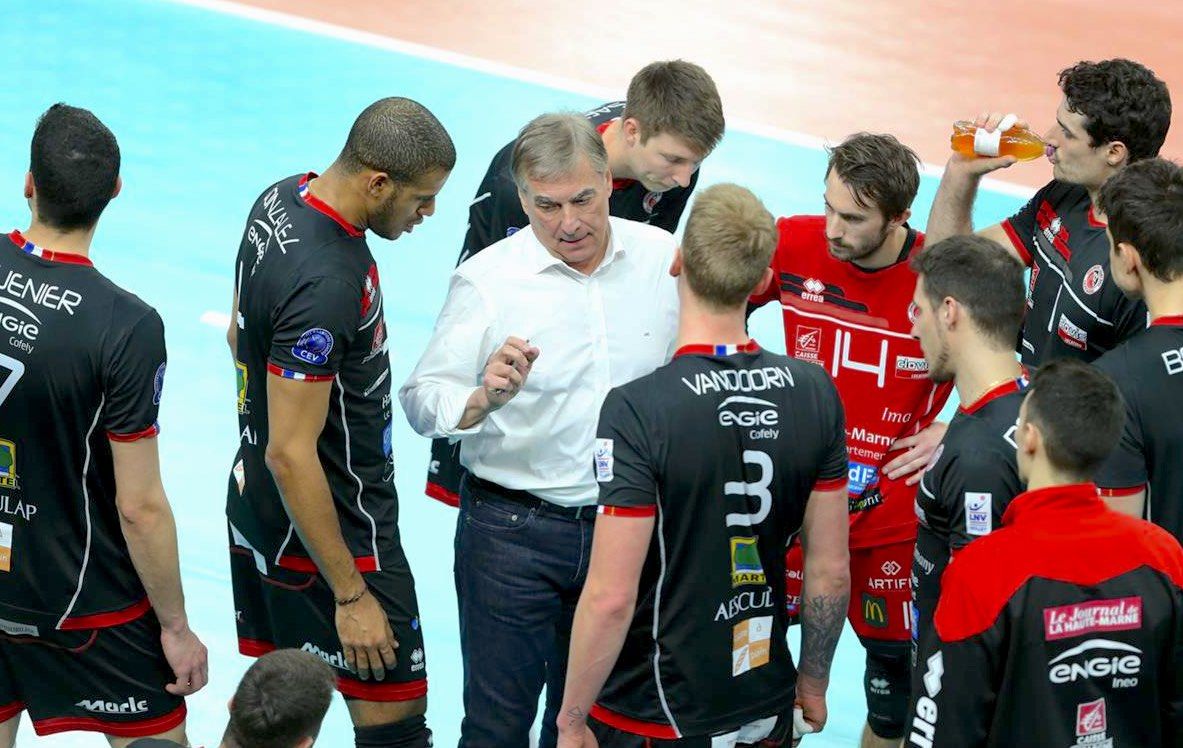 From Turino winning national and European championships, he went on to coach the Italian men's NT to a Bronze medal at the 1984 Olympics in Los Angeles.
For the next 25 years Silvano became a household name in the top clubs of Italian volleyball, being the architect of many successes. In 2008 he became the head coach of the Bulgarian men's NT and from 2013 on he's coaching French pro club teams.
From 2015 on and still currently he's coaching the French powerhouse Chaumont.
We had a great and long talk with Silvano.
Regular readers will know that we are fans of 'real' coaching talk but we also don't shy away from some coaching and life philosophy. This Masterclass with 'mister' Prandi is filled to the top with both of those.
Enjoy!
Enter Silvano.
Silvano, when and why did you decide to become a professional volleyball coach?
I was born a coach. Years after I started, I began to examine my own path. So I figured out that I was born with this predisposition or with this passion.
I started playing volleyball, when I was 14 years old. When I was 16 years old, I liked to go and watch the practices of those who were a year or two years younger than me.
I would go to watch their practice and the coaches would tell me: Do a bit of setting with that guy or hit some balls on this other guy. And I liked that stuff.
Other situations gave away my affinity to coaching. In high school I figured out that one guy could become a decent player. He attacked well, he was tall. He had some good physical qualities. So I told him, come and play with me on my team.
At a certain point I studied to become a chemist. I was specialising in industrial chemistry. However when I became 19 years old, I chose to go to the university and study exercise science at the Institute of Physical Education.
Why? Because it was the school where they teached how to be a better coach.
When I went to do my military service, because when I did it, it was mandatory in Italy. I chose to go to the military school.
Why? Because they were teaching how to manage people. I was interested in understanding how from a military point of view people were managed.
And it was an experience that in my opinion fit in well with the life that I had created for myself. I was a setter, all these things helped me out.
Then, at the age of 25, when my club went to A1, the best Italian league, they got a great setter, a strong Bulgarian player.
I instead of going to play in a smaller team in my city or my region, I preferred to quit playing and start coaching young kids. Because I liked that much more than going to play in other teams for no or little money.
Slowly all these things developed.
So I simply followed what was my passion.
An important moment took place when I became 28 years old and my club asked me to be the first team coach. And that was the first team I coached in the so called Serie A. That's what became the Serie A1, back then it was called Serie A and Serie B.
And another important moment was 12 years later when I decided to become a professional because up to that point I divided my time between, teaching and coaching on the side.
I was a teacher because I had become a teacher in physical education. I taught physical education at school. All this took place in my city which was in Turin.
And I could do these 2 things at the same time, go to school in the morning and in the afternoon I was a coach.
So at that point I had to choose whether to continue my teaching profession or leave school and go to another city where I had an offer to coach full time.
And I chose the second thing. I chose to leave school, I was a teacher employed by the Italian state. But I resigned.
I was the first Italian coach who made that choice. That was in 1988.
I made the choice to devote myself full time to volleyball with every possible risk connected to that choice. At that time there were no professional coaches. At least in Italy there were no Italian professionals. There were some foreigners who did that and who then went back to their own country.
I made that choice, because I followed my passion.
And so from that moment on I became a complete professional. Which has certainly helped me to be more present in many things and choices from that point on.
You coached the Italian national team and years later the Bulgarian national team, all while combining it with club volleyball. Nowadays some federations want year round availability and don't want that these coaches train club teams in winter...
Never have I ever only coached a national team. I'm convinced that the one job helps the other. One thing helps the other.
If you stay 9 months without doing anything and then you get 3 months where you have to give it your all, but you lack being a trainer, you lack the habit. You lack the habit of the work. That's not okay.
The sports federations that do not want coaches to also coach club teams, in my opinion have it wrong. That is my idea at least.
If anyone has a small disadvantage it is the club, because the club gets the coach back when the European Championship is over or when the World Championship is over. The Olympics in general are done pretty early, so there's no problem there.
The World and European championships are usually in September. So the coach only joins his club team a week before the start of the club competition. So there you have to be well organised. You have to have a staff that knows you well and who can carry the season's preparation during those first one and a half months. According to your ideas of course.
But the club also receives subsequent benefits because a coach who has done international competitions is more sure of him/herself.
They had experiences that the others on a beach by the sea can't have. 🙂
They coached the VNL, the European championships, they maintained their connection with the world of volleyball, they increased their knowledge. They know all of the players, in case that they need to contact a certain player.
What the club initially loses, they'll earn back later on.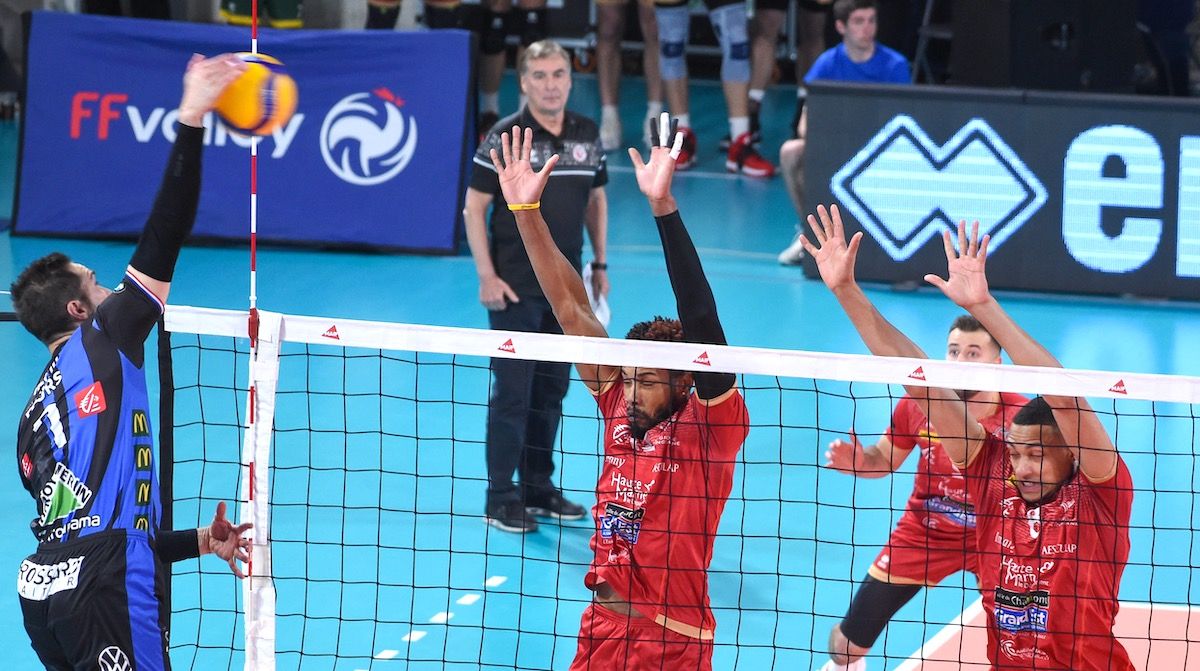 So in my opinion it is an advantage for everyone. The federation gets the biggest advantage, their coach is a 'well trained' coach who went all winter without going to play tennis and without doing things that don't have anything to do with our game.
Even if these coaches go and watch a game, that's more of a passive job. Because when I go to watch a game, there are always 20 people who want to talk to me. So I don't see anything anyways.🙂
If you would be able to give one advice to your younger self or to any young coach out there, what would it be?

The advice that I always give everyone, not just referred to volleyball, it's a general advice...
When you need to make an important choice in your life, you must follow your own gut feeling.
You should not seek and follow the advice of others, not even from your parents.
If I had followed the advice of my parents I would not have become a coach because my parents and my dad in particular, had sent me to that school for chemists because he wanted me to become a chemical engineer or a doctor in chemistry.
And when I said I'm going to be a teacher, he was offended and for a long time he didn't speak to me. It was a terrible thing for him, but my good fortune was that I hung in there.
I told myself that his is the right education to pursue.
Because if I am wrong, I am wrong and I will work hard to find an alternative way. But if I make a mistake because I followed someone else's advice, I will always have the idea that they were to blame.
I wouldn't try to figure it out and look for my own alternate solutions, because I would be thinking that it is all their fault, right.
We all have to follow our passions, our own preferences, that what we enjoy doing.
Whatever it is, if we have pleasure doing it, it will definitely be a success.
Hindsight is of course always 20/20. But life doesn't work like that.
Which goals do you have? What is it that drives you?

My goal. There is always this one objective. To always win.
Saying it like that it's simple, trivial even. Your goal is to win when you're
in pro sports, that's clear.
I know that to win you have to walk a certain path. The path is always that of improving myself, I must always grow.
And even now that I am almost 75 years old, I have to keep growing if I want to keep doing what I do. Because if I don't do it well, it doesn't give me satisfaction and if it doesn't give me satisfaction it's useless to even do it. So I have to keep improving.
I have to keep on studying, studying the players, studying the opponents.
A month ago I was the instructor at the 3rd degree course (the last course before getting your coaches diploma) of the Italian Volleyball Federation.