USA
48. Terry Liskevych: 'There are no shortcuts.'
We had a couple of great calls with Terry Liskevych to be able to create this Masterclass. Terry's story begins with an immigrant upbringing, an early talent for coaching and progresses through becoming the head coach of the USA women's team, collegiate coaching and many business ventures.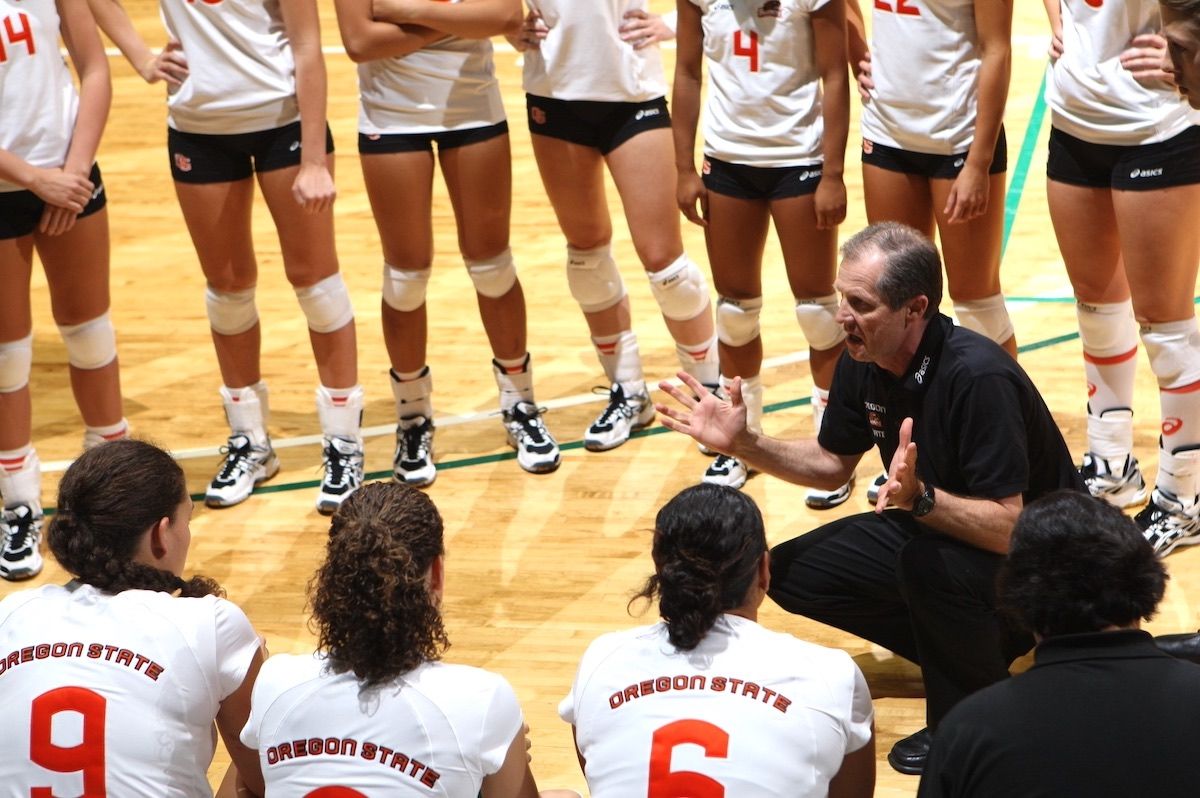 In this Masterclass Terry discusses how he believes coaches should approach their own development and careers. What he sees is critical for the continued growth of volleyball in the United States. He also highlights the many people that influenced him and the biggest lessons he learned along the way.
Terry is such an eclectic person that every conversation with him just brings out tons of value.
This Masterclass is stacked with valuable resources, be sure to also go over all the pdf files that Terry shared with us (they are available as downloads)
Let's dive in!
Terry, when did you decide to become a volleyball coach? What drove you to make that decision?
My initial entry into volleyball was late.
I was a tennis player and a soccer player, and then, at the age of 17, I became the player-coach of my team.  
But I knew nothing about volleyball. So I started looking at different books that were written, and there were very few books about volleyball in the mid-1960s.
I had a talent for learning and transcribing it into: What does my team do? How do we train and practice, and how do we perform in games?
While working with another team, a younger team, they kept telling me, "Hey, you're good at this. You're really good at coaching." So that boosted my interest.
I was still in college at the time, majoring in biology and pursuing a pre-medical career.
Then, late in my fourth year of college, I began playing for the Olympic coach's Club team; Jim Coleman was the Olympic coach in 1968. Kennett Allen was the name of his Chicago club team. And I began playing on that team while attending medical school.
And then one day Jim said to me: "if you're not going to stay in medical school (because he knew that I was kind of debating) you could come and help me out."
He was going to become a coach at a college outside of Chicago where he was teaching chemistry, at George Williams College.
And so, after a year, I decided to leave med school, and go work as his assistant coach. While getting my master's degree in physical education, despite never having taken a physical education class as an undergraduate.
So that was my entry point into coaching.
At the time, I was coaching men as a player-coach at George Williams College, and then I started coaching a very good women's team in the Chicago area with four national team players. The Chicago Volleyball Club was its name.
That was my first foray into coaching women. I coached men as an assistant at George Williams before moving on to coach men at Ohio State from 1974 to 1976.
So that's how I got started as a coach.
It came later, but it was something I enjoyed and was good at.
What advice would you give to yourself as a new coach? A piece of advice that is so obvious and logical to you now, but that you had to develop over time.
Well, I believe there's a two-pronged advice: 'hey, failure is okay,' whether it's losing a match or not performing a skill correctly.
That is 'the learning process'.
So I've always said to people, failure is tuition for the future.
You need to understand that early on, because you may become frustrated, but there are many things in life that we want but don't get. That's fine as long as we stay on track.
And the second part of that, which is somewhat related to it, is that "hey, everything takes longer than you think, and nothing in life that is worth doing is easy."
Whether it's relationships, parenting, coaching, playing as an athlete, or business.
If somebody says it's easy, that means they haven't done it.
You need to learn that it's a process, and everything takes longer. So be patient and stick to your plan. And if you don't reach your goal, it's fine to reset it or even change course.
We've talked about it before: 'hey, you have to enjoy what you do.'
And if you don't enjoy what you do, even if it's very difficult, you must stay the course because there are a lot of boring, mundane things that you may have to do in order to become accomplished.
Do you have a specific goal in mind? Perhaps a goal that you have already achieved or one that is so difficult to achieve that it provides you with daily motivation?
Knowing myself, I'm a developer, which means that I'm good at taking things from zero to good.
Whether it's teams, I've had teams that were a year old like when I arrived at the University of Pacific, and in four years we went to the division I final four and went to five final fours.
The same is true for the national team. When I took over in 1985, they were a very successful silver medalist in 1984, a bronze medalist and World Championship winner in 1982, and one of the best teams in the world in 1980, despite not going to the Olympics.
But then everyone retires. And I always tell people that when I was the head coach in 1985, our first competition was against the number three Korean 'club team'...not even the national team.
We played seven matches. We didn't win a single set. We didn't win a single set or a match. And in ten years, we became the world's number one. So I'm a developer.
Similarly in business... I've started several companies: Total Sports, Inc., ARK Digital Technologies, Paragon Marketing before this one, and Total Sports Art of Coaching.
We started Art of Coaching 12 years ago as a live clinic event series with three top coaches, two top collegiate coaches who have won the most national championships in American Women's College. Penn State's Russ Rose, and Stanford's John Dunning, formerly of the University of Pacific, and then myself as an Olympic coach.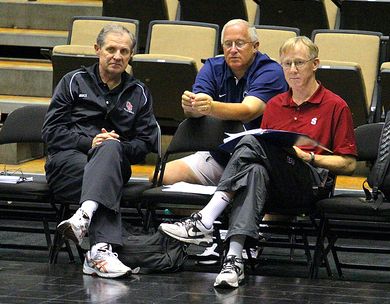 But it morphed into something else, I wanted to create a website.
And I wanted to create a website with really good content that is also updated every week with new content.
And I wanted to do it not only in volleyball (Art of Coaching Volleyball), but also in softball, baseball, and football (Art of Coaching American Football).
We expected it to be much faster, but we've stuck with it; this is our 12th year. And we made it through the pandemic, which was difficult because everything shut down for our live events.
In 2020, for example, we had 7 volleyball clinics planned and 2 softball clinics, but we only held 1 volleyball clinic. That's all.
That was difficult for our company because these events accounted for 35% of our gross revenue.
But we made it, and we're planning to reinvest more in the Art of Coaching Softball. In volleyball, we will stay the course. We may reduce the number of live clinics and increase the number of virtual clinics.
Third, we're launching the Art of Pickleball, which is big in the United States. It's similar to how padel has taken off as a sport in Europe.
So, in my mind, my philosophy is: Hey, I want to develop something, take it to a certain level, then have other people like my partner here, Mark Tilson who is very good, be the CEO.
Succession is therefore set up.
My life goal right now, Matias, is simple. I enjoy mentoring coaches and business people.
I like mentoring coaches and people in business, and I like doing that, not necessarily for financial gain.
But because I've learned so much about how not to do things that I can help people cut down on some of the errors that they seem to be making.
Even though, yes, it's better to make errors yourself, better to have failure, because you're gonna learn better that way.